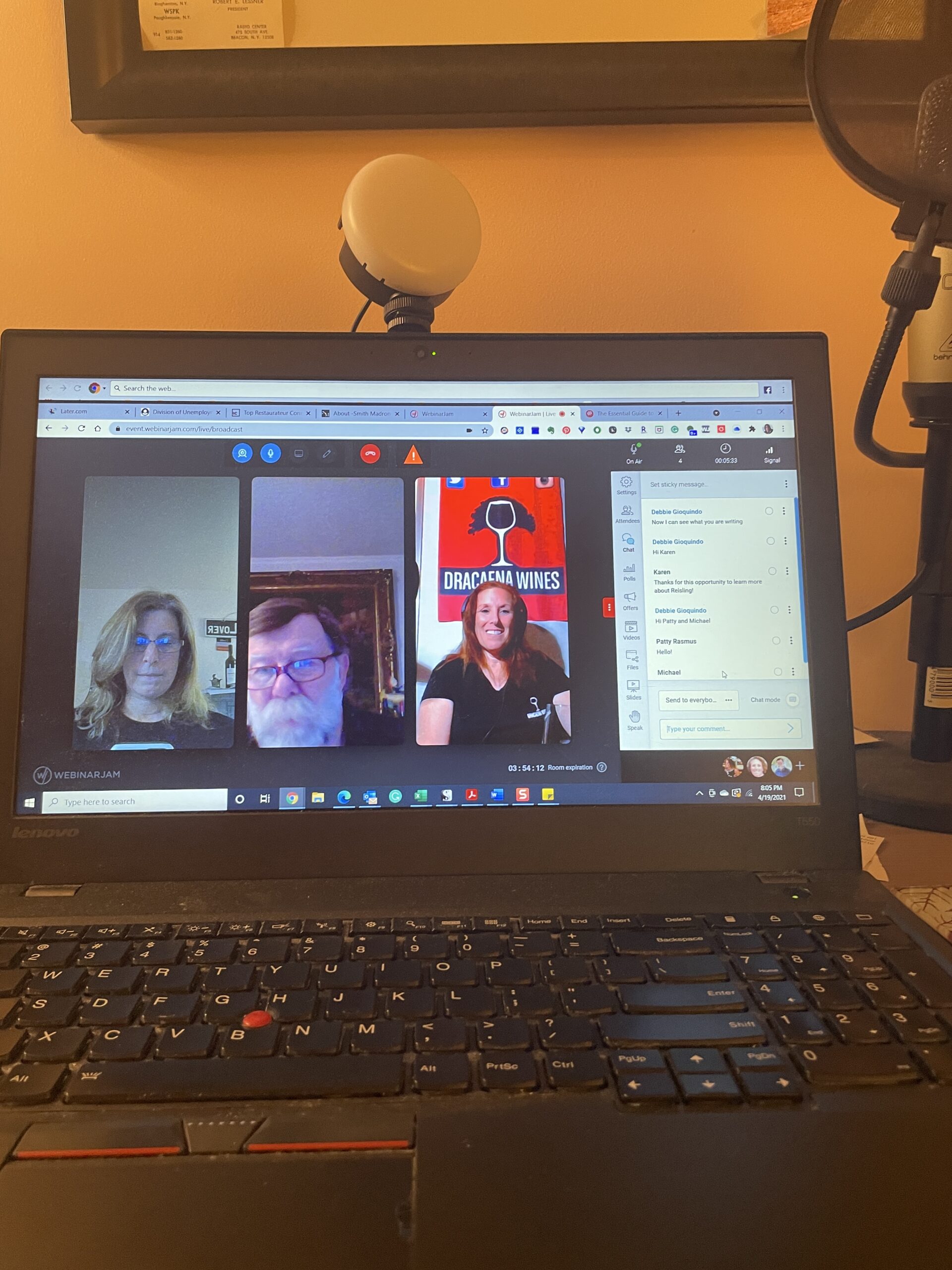 Welcome to Winephabet Street Season 2 Episode 18- R is for Riesling.
Winephabet Street is a monthly series where Lori Budd of Draceana Wines and I work our way through the alphabet exploring wine and wine regions one letter at a time. The show is live on the third Monday at 8pm and is free, but you must register to attend. Put it on your calendar, pour yourself a glass of wine and hang out with us.
In this episode we are so honored to have Stu Smith of Smith-Madrone join us and speak to us about Riesling. It was just recently that I got introduced to Smith-Madrone and their wines. Honestly, I've never experience anything so elegant and exciting than his wines. His Riesling is a wine that you must try. The wine dances on your palate with notes of stone fruit, green apple and a brush of citrus on the finish.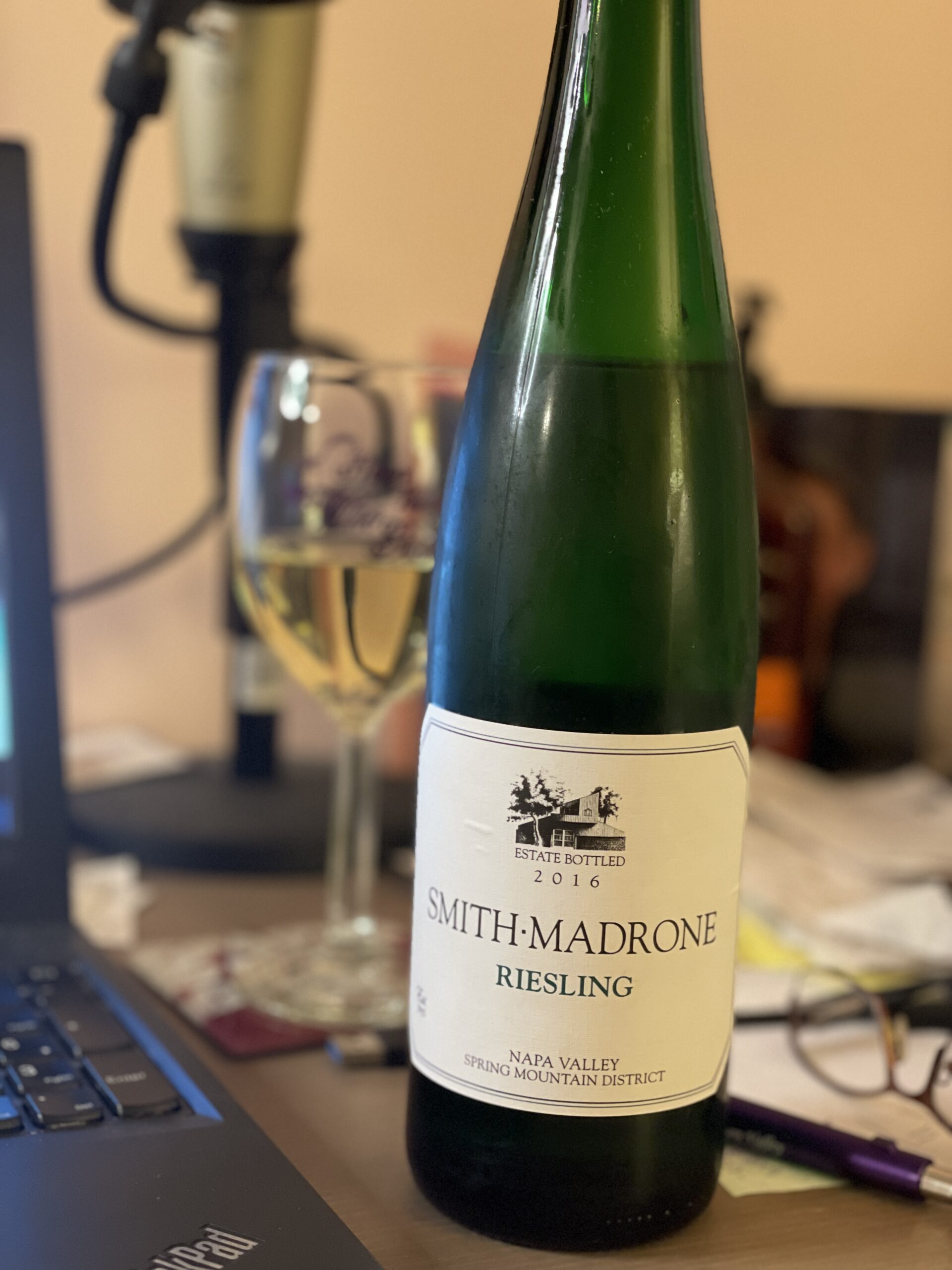 Riesling is a white grape that originated in the Rhine region of Germany. It grows well in cool climates. When I think of Riesling, I think of Germany, Austria and the Finger Lakes. However, the grape is also grown in Slovenia, Serbia, Czech Republic, Slovakia, Luxembourg, Northern Italy, Australia, New Zealand, Canada, South Africa, China, Ukraine, Michigan, California and New York.
What can you expect when you drink a Riesling? First I want to break a myth – "All Rieslings are sweet." Not true. There is a sweetness scale that many wineries put on the back of the bottle. Rieslings come dry, semi dry, semi sweet, sweet, late harvest, ice wine.
Flavors you will in the wine range from stone fruit (apricot, peach, nectarine), citrus(lemon, lime, pineapple), and apple. Sometimes there is an aroma of petrol that comes from the wine. This is due to a compound called TDN (trimethyl-dihydroaphthalene). You will find TDN in aged Rieslings and Rieslings grown in a hot season. When it's a hot season the skin on the Riesling produces TDN and it acts like a sunscreen to the grape giving it wine produced a hint of petrol.
Riesling is a high acid wine. When there is some residual sugar in the wine it will balance out the acidity. One note on a sweeter Riesling, it pairs well with spicy foods.
Sit back and relax with a glass of wine and enjoy the Riesling conversation with Stu Smith.
Podcast: Play in new window | Download