Winephabet Street Season 1 Episode 8 – Horse Heaven Hills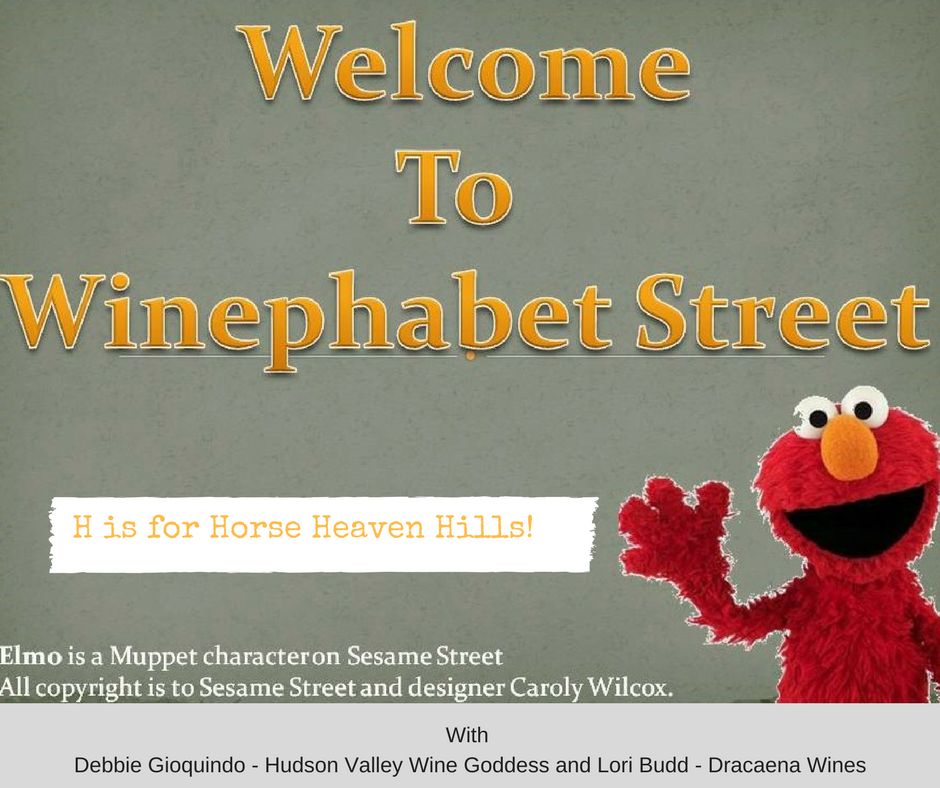 Welcome to Winephabet Street Season 1 Episode 8. Winephabet Street is a monthly series where Lori Budd of Draceana Wines and myself work our way through the alphabet exploring wine and wine regions one letter at a time. The show is live on the third Monday at 8pm and is free, but you must register to attend. Put in on your calendar, pour yourself a glass of wine and hang out with us. .
January took us to the Horse Heaven Hills AVA in the Washington State. I had so much fun researching this region because I am not familiar with wines from Washington State. The Horse Heaven Hills appellation is located in south-central Washington along the Washington-Oregon border. The area takes its name from an early pioneer who said, upon seeing hte region and its wide prairies and expanses, "Surely this is Horse Heaven!"
 Two-thirds of the acreage is planted to red grapes and one-third to white grapes. Cabernet Sauvignon and Merlot dominate for red and Chardonnay and Riesling for white. The area is 570,000 acres with elevations ranging from 200 feet above sea level along the Columbia river to 1,800 feet at the northern boundary.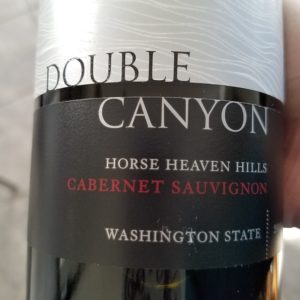 The wine I chose for this episode was a 2014 Double Canyon Horse Heaven Hills Cabernet Sauvgnon. Double Canyon is part of the Crimson Group which has 9 properties combined in California and Washington. Founded in 2007 Double Canyon has been focusing on producing exceptional Washington Cabernet Sauvignon on their 90 acre Double Canyon vineyard located in the heart of Horse Heaven Hills and 6 miles from the Columbia River.
This wine is a blend of 78% Cabernet Sauvignon, 12% Syrah, 5% Petit Verdot, 3% Merlot and 2% Malbec and spent 14 months in 19% new French oak and 8% new American oak. Juicy black fruit, ripe blackberries with some blueberry notes, dry herbs and a spice burst on the finish. This is where I usually tell you how much the wine cost. In this case, I want you to watch the video or listen to the podcast because you will see a huge discrepancy in price from my local wine store Boutique Wine & Spirits to the winery's website. (in favor of the wine store)
Listen to the video or podcast as Lori and I take you to Horse Heaven Hills as we explore the history, characteristics of the region, fun wine pairings and facts. Don't forget to join us February 19, as we head to Chile and explore the Itata Valley. Register here
Listen to the Podcast: Horse Heaven Hills
Podcast: Play in new window | Download