Winephabet Street Season 2 Episode 7 – G is for Glera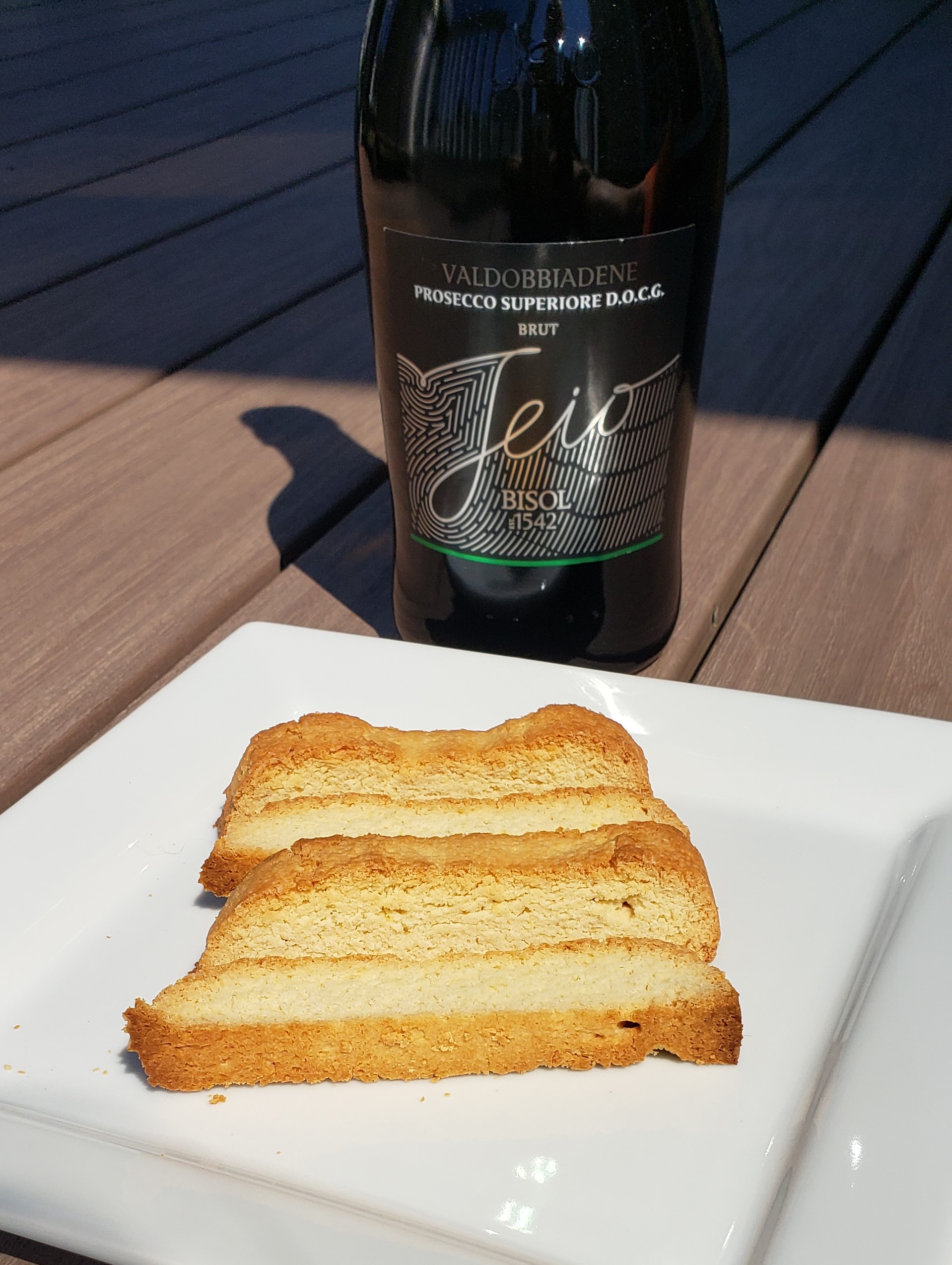 Welcome to Winephabet Street Season 2 Episode 7 – G is for Glera. Winephabet Street is a monthly series where Lori Budd of Draceana Wines and I work our way through the alphabet exploring wine and wine regions one letter at a time. The show is live on the third Monday at 8pm and is free, but you must register to attend. Put it on your calendar, pour yourself a glass of wine and hang out with us.
The month of April we talked about the Glera grape. Glera is the grape in Prosecco. It is thought to have originated in Slovenia's Karst region and brought to the village of Prosecco.
Prosecco was used to indicate a wine as well as both a production area and grape variety. In 2009 to identify Prosecco as a designation of origin the name couldn't represent the grape and region. Glera was chosen as the grape of Prosecco.
This month's wine selection was Jeio Bisol 1542 Prosecco. Jeio is a love story. Jeio is the name Giovanna Bisol called her husband.
The vineyards are on top of steep hills in the Veneto region. The wine was fermented in stainless steel for 15 days. Made in the Charmat method.
The Prosecco is very elegant. Aromas of green apple and wisteria. The palate is soft and elegant with a slight creaminess to it. Flavors of green apple, pear with a citrus peel finish. The price point on the Prosecco is $20.
Watch the webinar or listen to the podcast
For more episodes of Winephabet Street visit http://winephabetstreet.com/
The Webinar
Podcast: Play in new window | Download