Winephabet Street V is for Valdiguié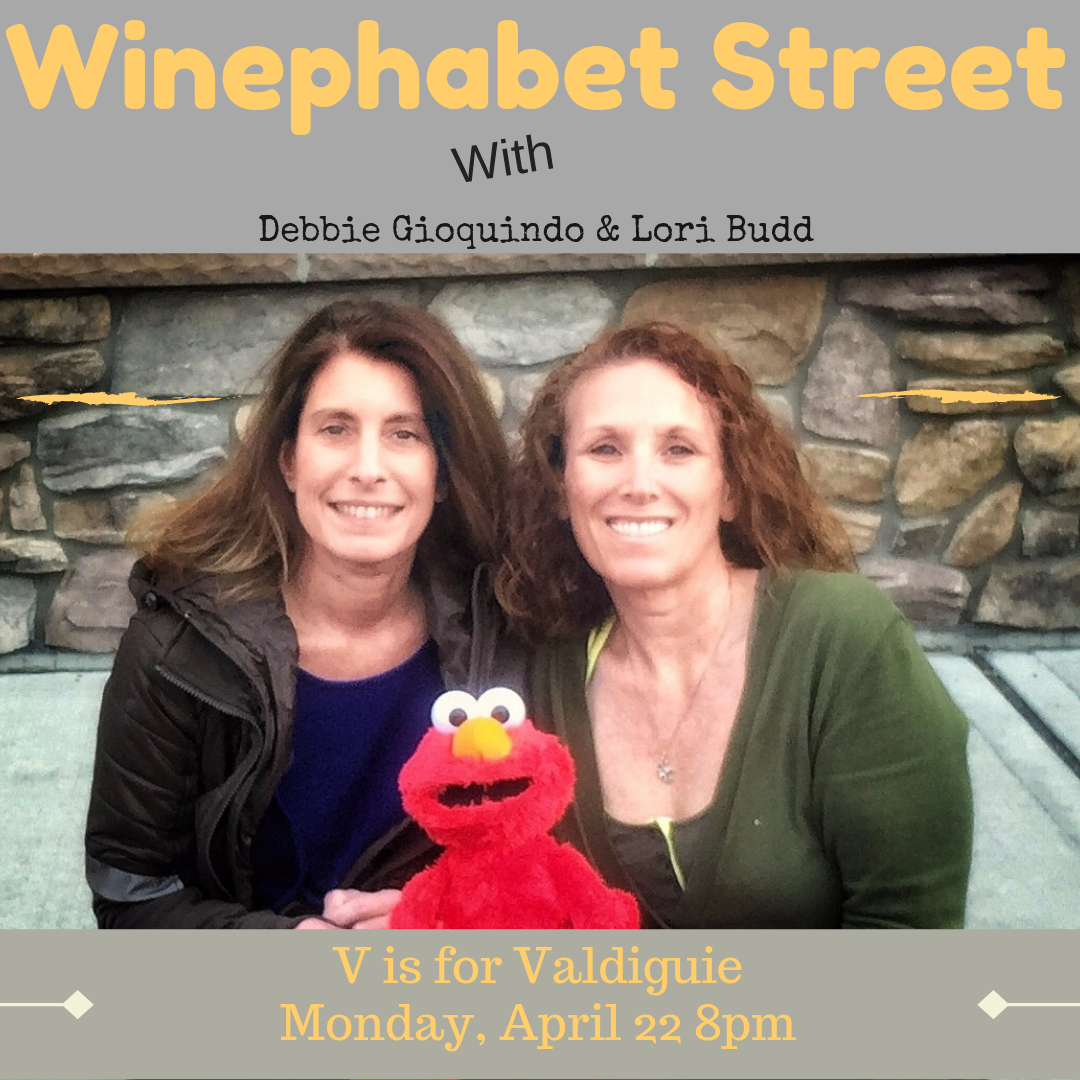 Welcome to Winephabet Street Season 1 Episode 22 V is for Valdiguié.
Winephabet Street is a monthly series where Lori Budd of Draceana Wines and I work our way through the alphabet exploring wine and wine regions on letter at a time. The show is live on the third Monday at 8pm and is free, but you must register to attend. Put it on your calendar, pour yourself a glass of wine and hang out with us.
Before this I wasn't really familiar with the Valdiguié grape. In fact I can say I really hadn't heard of it, so researching it was fun for me. I found out it originated in the Languedoc-Roussillon region of France. For many years it was known as Napa Gamay. But in 1999 after genetic analysis the name was banned from being used on US wine labels.
The grape also is known as Gros Auxerrois. It's a high yielding grape and the wine can be drunk young but it can also be made to age.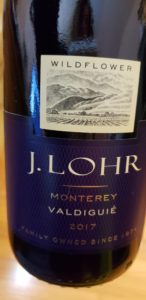 J. Lohr 2017 Wildflower
Valdiguié
The wine pick for this episode was J. Lohr 2017 Wildflower Valdiguié from Monterey California.
I visited J. Lohr in Paso back in 2006 and had a wonderful experience. Jerry Lohr started J. Lohr in the 1970's and was an early pioneer of the Monterey and Paso Robles region. He began with 280 acres planted in 1972 and today has more than 1400 acres of estate vineyards in the Arroyo Seco, Santa Lucia Highlands of Monterey county where the emphasis is on Chardonnay, Riesling, Valdiguié and Pinot Noir. They have a total of 39 acres of Valdiguié. In Paso Robles they farm over 2700 acres dedicated to red varietals.
The J. Lohr 2017 Wildflower Valdiguié is dark in color but light and fruity on the palate. Flavors is full of field ripen raspberry with hint of blueberry and very fresh. Although I did not chill the wine, it would do well with a slight chill and be very nice during the hot summer months.
The Podcast & Webinar
Listen or watch the webinar and let me know your thoughts on Valdiguié.
Podcast: Play in new window | Download