It's Spring, and this bottle of Acquesi Brachetto says it all. Just looking at the beautiful design of the bottle makes me smile and think of warm weather and bubbles.
Brachetto is a black-skinned Italian grape grown in the Piedmont region of Italy. The grape is usually produced as sparkling wine and low in alcohol. Rules around making wine with this grape is the wine needs to be 100% Brachetto. For two days, the grapes are macerated (sit on the skins and seeds). During this time, the color and flavors are extracted from the grapes.
Brachetto does have a level of sweetness. If you like your wine on the sweeter side, you will like this. If you are looking for a nice wine with personality with your berry pie, strawberry shortcake or fruit cup, this is the wine for the pairing.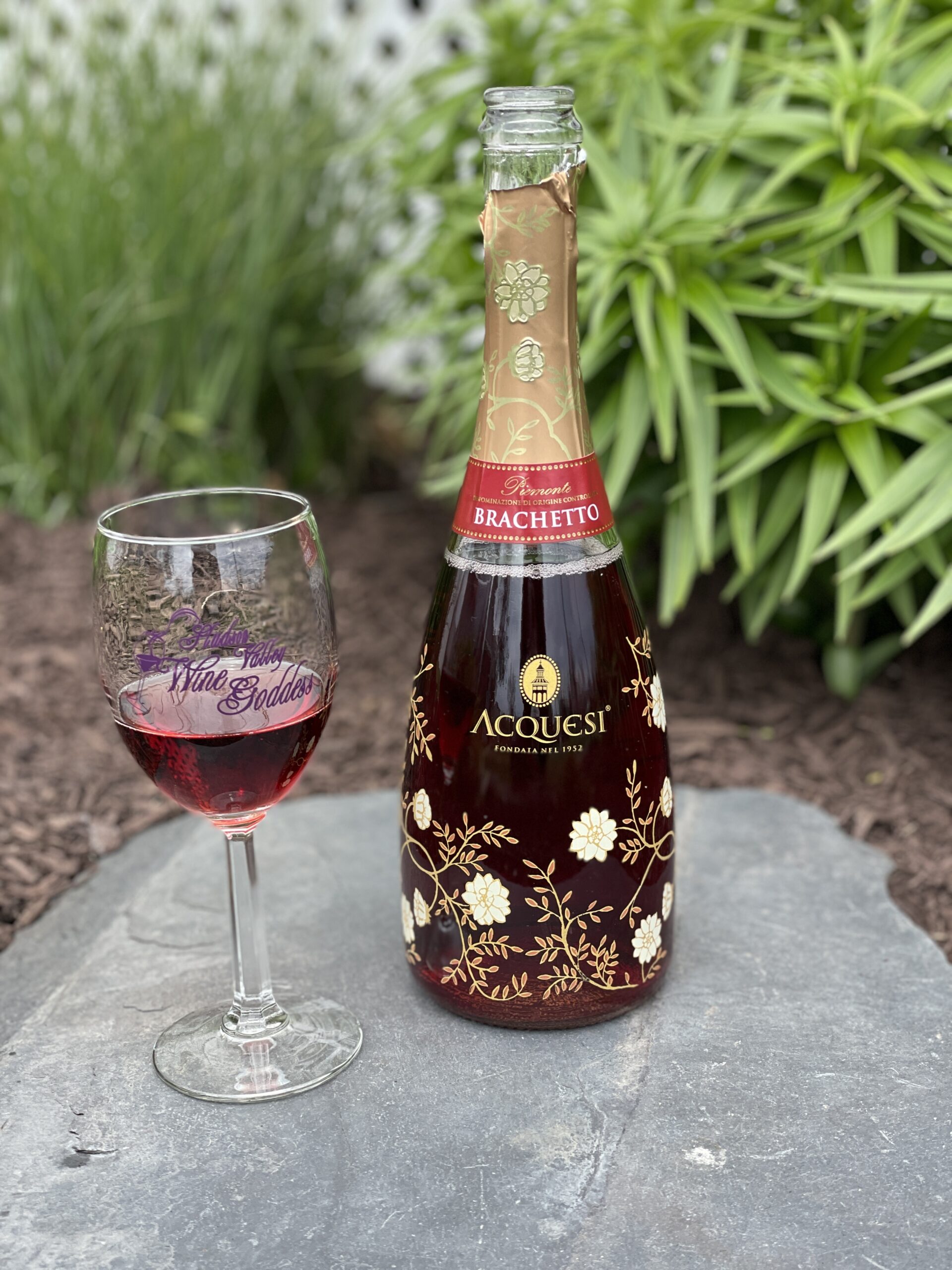 Acquesi Brachetto D'Acqui DOC $13.99
Tasting notes: Beautiful garnet red – fresh mountain sweetness on the nose with hints of strawberry, juicy red raspberry and lilacs. It is frizzante, so the bubbles are light.
The palate is sweet and bursting with red fruit with a hint of anise spice on the finish. Low in alcohol at only 6.5%
This wine will pair well with chocolate and berry desserts. Or as a Sunday afternoon sparkling at the beach or pool.