Exitus – Bold and Fearless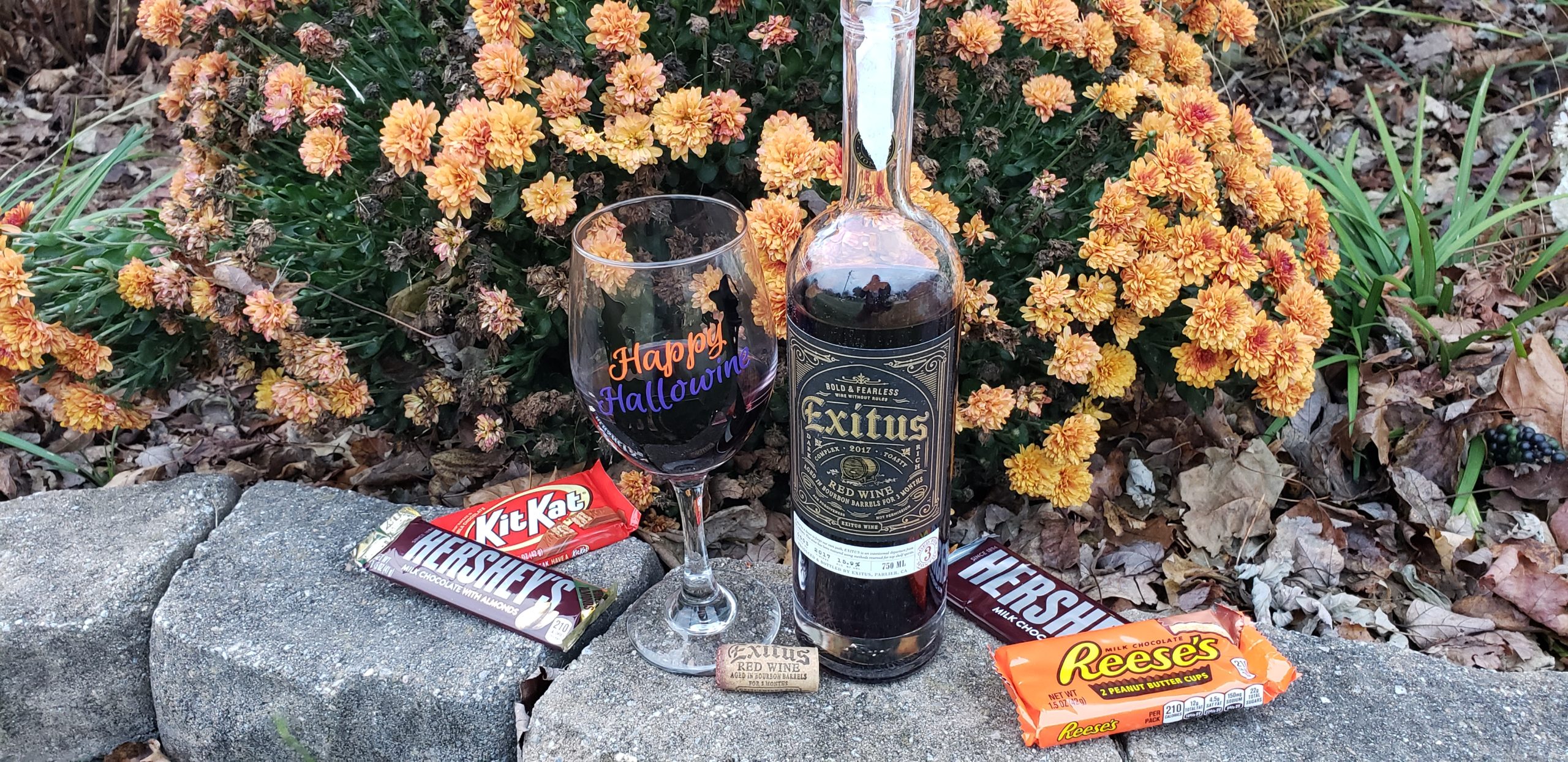 Looking for something different to bring to that New Years Eve party? You want to begin the new year right and in a badass way with class. Bring a bottle of 2017 Exitus Bourbon Barrel Aged Red wine to the party. The bottle is classy, a Wild West whiskey bottle out of the 1800's that might have that bourbon drinker reaching for it. I brought it to a Halloween party, but any party will do.
The Bourbon Barrel
What does bourbon barrel age bring to the wine? A new complexity to the wine. A barrel is charred on the inside to a certain toast. After the bourbon is aged in the barrel, the caramelization of the sugars of the bourbon get into the char. When the wine is aged in this char, it brings some sophisticated fun adventure to the wine in the form of smoky and caramel notes.
2017 Exitus SRP $20
This is a powerful and adventurous wine combining Zinfandel, Merlot and Petit Verdot fermented in American stainless steel before being aged for 3 months in Kentucky bourbon barrels. It clocks in at 15.9% alcohol. Bold aromas of blackberry compote, vanilla and toast come from the glass. One sip puts that grin on your face with flavors of blackberry, caramel, vanilla and baking spice. Pair it with chocolate biscuit bread and it brings out the caramel notes in the wine. Pairs well with chocolate