There is a world of Sparkling Wines out there produced in the Methode Champenoise also known as Classic Method or Metodo Classico in Italy. Located just a few hours north of Venice is the Trentodoc appellation in Italy where Sparkling Wines are made in the mountains.
The history of Sparkling Wine production in Trentino dates back 150 years when Giulio Ferrari started his first production of Method Classico. In 1993 the appellation achieved the DOC and this was the first DOC in Italy established for producing a champenoise sparkling wine. The vineyards are found at 900 meters above sea level. It is the only place in the world where champenoise sparkling wine is produced in a mountain environment.
In 2007 there was a collective territorial trademark created exclusively for the method sparkling wine produced in Trentino. The wine must be produced exclusively with Trentino grapes. These grapes are Chardonnay, Pinot Noir, Pinot Bianco, Pinot Meunier. To be able to put Trentodoc on the bottle, the winery must submit the wine to the Chamber of Commerce committee for evaluation. Then they can become a member of the Istituto Trento Doc. Then they can put the trademark on the bottle. There are 180 labels that carry this trademark seal with 63 sparkling wine producers producing 9 million bottles.
Trentodoc wines can be produced as white or rose Brut, Millesimato or Riserva.
Brut: 15 months aging on lees
Millesimato: 24 months aging on its lees
Riserva: 36 months aging on lees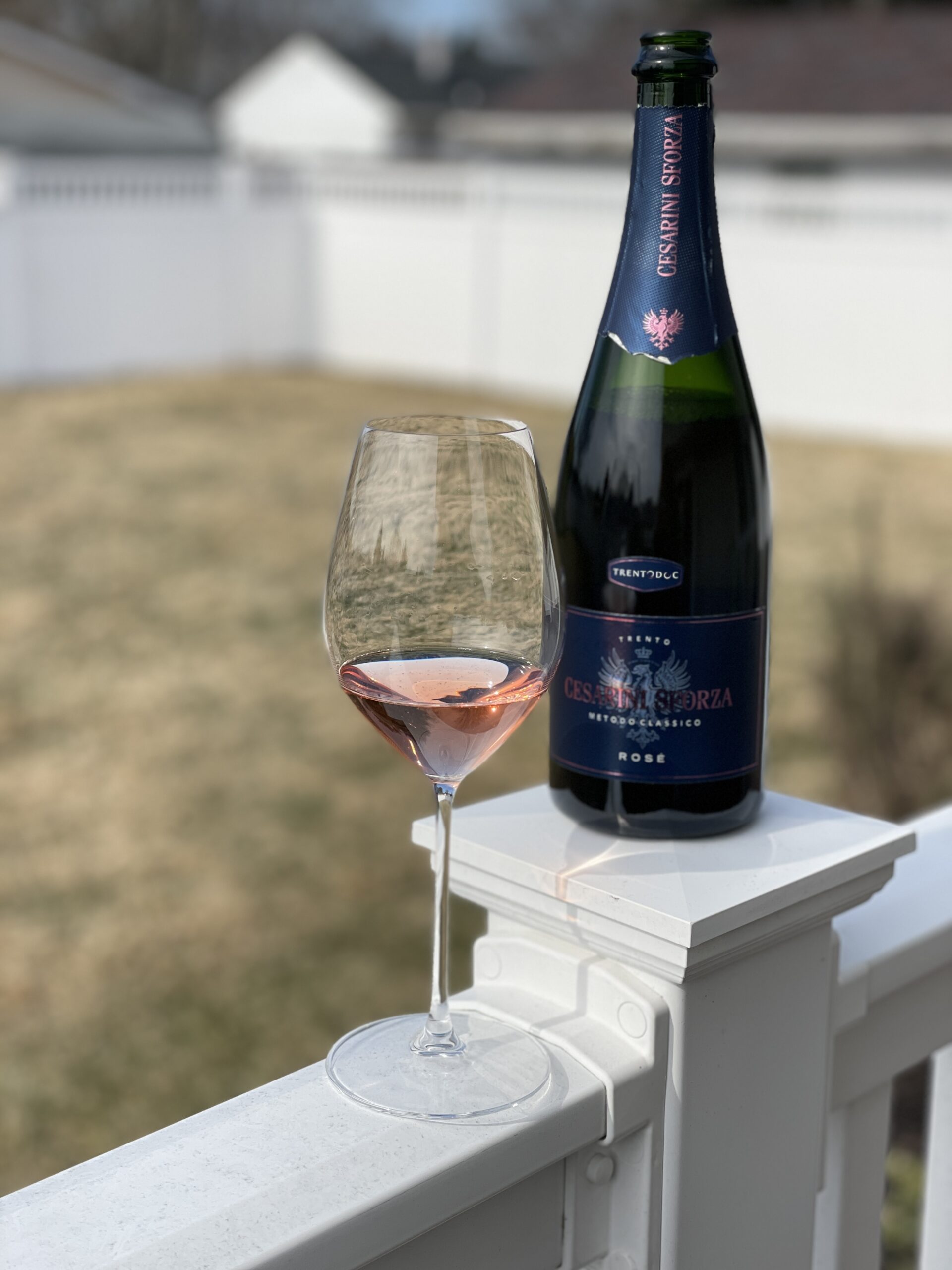 I had the opportunity to sample Cesarini Sforza Brut Rose 85% Chardonnay and 15% Pinot Noir. Honestly, it was the first sparkling wine I've tasted from this region and it was amazing. The crispness of the mountain air and freshness is expressed all throughout this wine from the aroma to the palate to the finish. There is a hint of brioche on the nose with some raspberries dancing in the back. The palate was fresh and elegant with mouth-watering acidity, fresh red fruit and hints of tangerine.
Prices for Sparkling Wine produced in this region range from $20 to $40. You won't be disappointed.