It's not every day you get to eat a piece of Wagyu steak. Wagu is the best type of cattle there is and they originated in Japan. It takes a special kind of rancher to raise these cattle and treat them properly with the TLC they deserve. A great wine to pair with the perfect beef is the Federalist Cabernet Sauvignon.
I received this wine as a sample along with a gift certificate to Gold Belly. I really didn't know what Gold Belly was. Oh my, you can get food delivered right to your door from some of your favorite restaurants and chefs. For example, if you are doing a theme dinner and want Hot Chicken from Nashville, you can order up from Hattie B's Hot Chicken. Need a cake for an occasion? You'll find it on Gold Belly.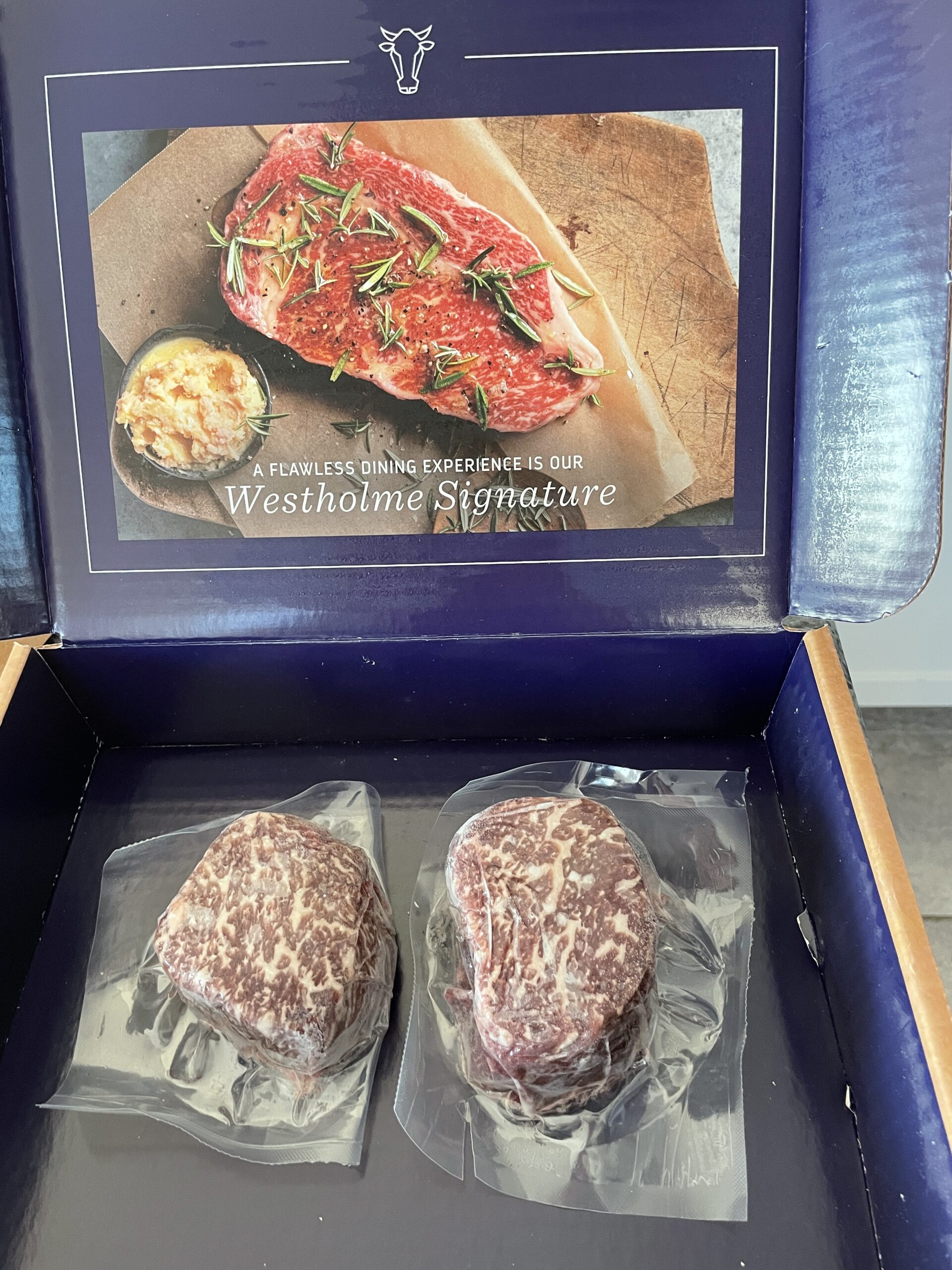 I decided to order something I've always wanted to try, Wagyu steak. I ordered the Wagyu Filet of Ribeye from Westholme. Let me tell you, if you are a steak lover, this steak just melted in your mouth. Look at that marbling! I had in mind a nice dinner and watch the Superbowl, just me and the hubby. Neither one of our teams were playing, but I didn't order the meat in time so it came in after the game. It came from Australia. Westholme is located in Queensland, Australia, and brought the cattle from Japan to Northern Australia over 20 years ago. The cattle are born wild and roam free and feed on Mitchell grass. Perfect pairing with the Federalist Cabernet Sauvignon.
The Federalist happened to be a preferred sponsor of the San Francisco 49ers. We did watch the game with the wine, but didn't open it until the beef arrived. An incredible dinner was had. The 2017 Federalist Cabernet Sauvignon just complimented the beef in ways I can't explain. The wine had nice aromas of black raspberry, cassis and forest floor. It was smooth and silky on the palate and opened up to blackberry and dark berry with lots of cassis. The beef had incredible flavor and when you took that sip of wine, it was heaven.
The 2017 Federalist Cabernet Sauvignon retails for $17.99. The Wagyu Filet of Ribeye from Westholme $149.95. For $167.94 we had a nice romantic dinner for two with Wagyu and wine.