Happy Hour with Rias Baixas Albarino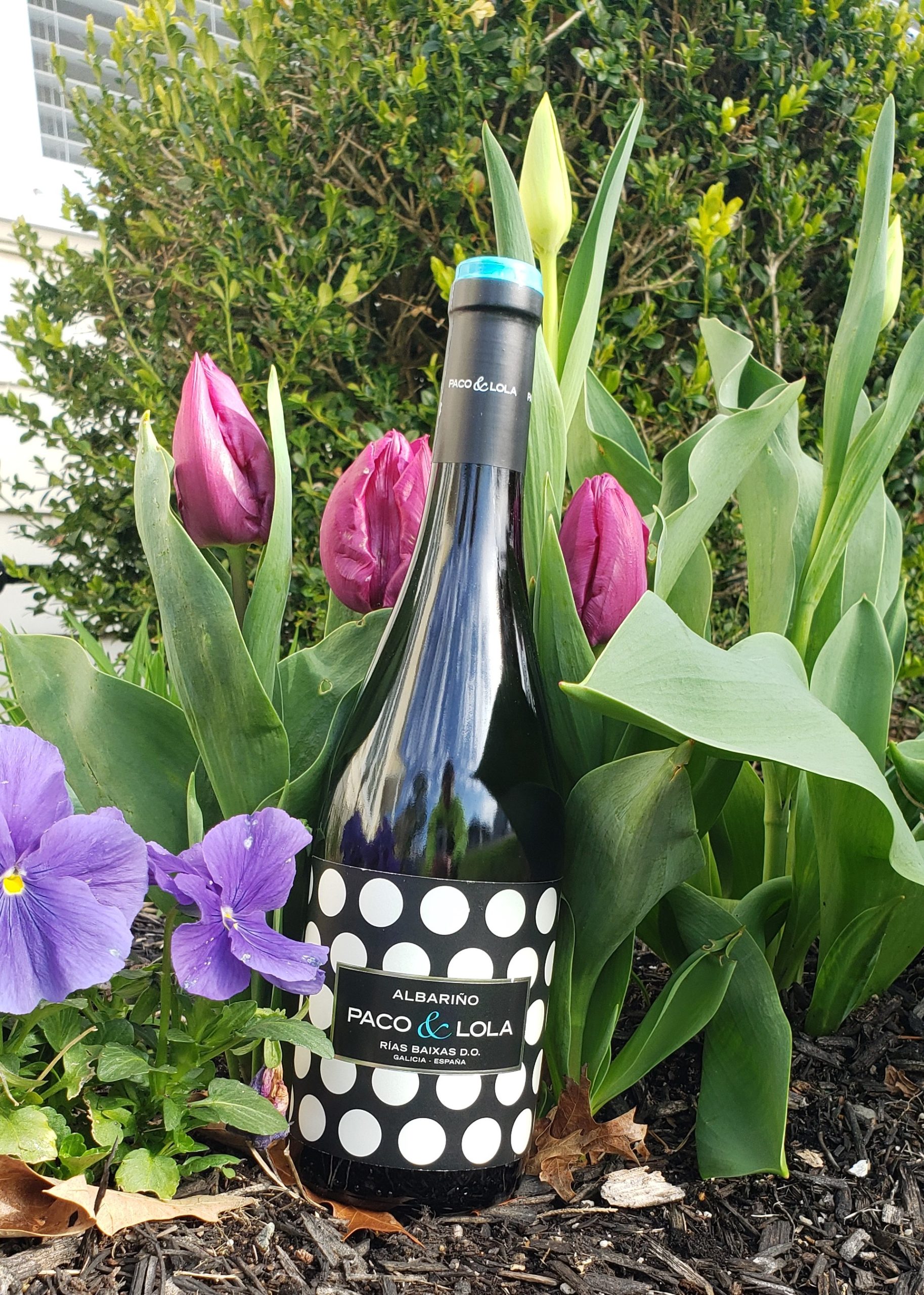 While so much has changed these days, so has the wine programs I was supposed to attend. Obviously canceled. BUT we get creative in the wine industry, and the wine programs come to you. Instead of me going to a seminar and interviewing someone, I can record the seminar I attend and bring it to you.
This seminar was brought put on by Gregory + Vine with Spanish wine educators Rick Fisher and Kat Thomas.
Rias Baixas is known as Green Spain.The Albarino that comes from this region is crisp, full of minerality and lots of acid and you can smell the salinity as you open the bottle. As we get into the warmer weather this wine is a must. It will pair well with seafood, the porch, the boat, the beach, or the pool. Very important is to try different Albarinos from the different sub regions of Rias Baixas as the terroir of the regions are expressed through the wine.
The wine I tasted on during the program was Paco Lola 2018 Albarino. This is from the Val Do Salnes sub-region which is the birthplace of Albarino. The minute I uncorked the wine I could smell the sea. Other aromas that tickled my nose once I poured it in the glass was some white peach, lemon and wet stone. On the palate there was bouncing acidity, crisp with flavors of lemon, red grapefruit, green apple and some tropical fruit notes. A home run in my book!
You can check out my other articles on Rias Baixas Albarino listed below. First please enjoy the webinar or podcast
All About Albarino – The Wine of Rias Baixas
Sauvignon Blanc Lovers TRY Albarino
Winephabet Street – A is for Albarino
Podcast: Play in new window | Download