This article covers two nights of Kitchen Wine with Smith-Madrone. I was first introduced to Smith Madrone wines last year. I was blown away with them. The wines are clean, elegant and alive!
Located in the Spring Mountain District AVA, just 6 miles from downtown St. Helena but a 20 minute ride up the mountain. They have 38 acres that are dry farmed at an elevation of 1,300 to 2,000 feet above sea level on volcanic based Aiken Stony Clay loam. Planted they have Cabernet Sauvignon, Merlot, Cabernet Franc, Chardonnay and Riesling.
Worth a trip scheduling a tasting if you are in the Napa area! If you see the wine on the shelf, grab a bottle.
Smith-Madrone 2016 Riesling – delicate with silky petrol notes, hint of orange blossom, lime and white flowers. The palate has nice acidity with green apple,, stone fruit and a hint of lemon on the finish.
Chef's pairing suggestions: pan-seared white fish such as Dorade, Perch, Rosefish and Trout. Wienerschnitzel with german potato salad, knockwurst with sauerkrout and collards. Looking for some cheese, Chef suggests a medim neutral cheese like Gouda or Edam.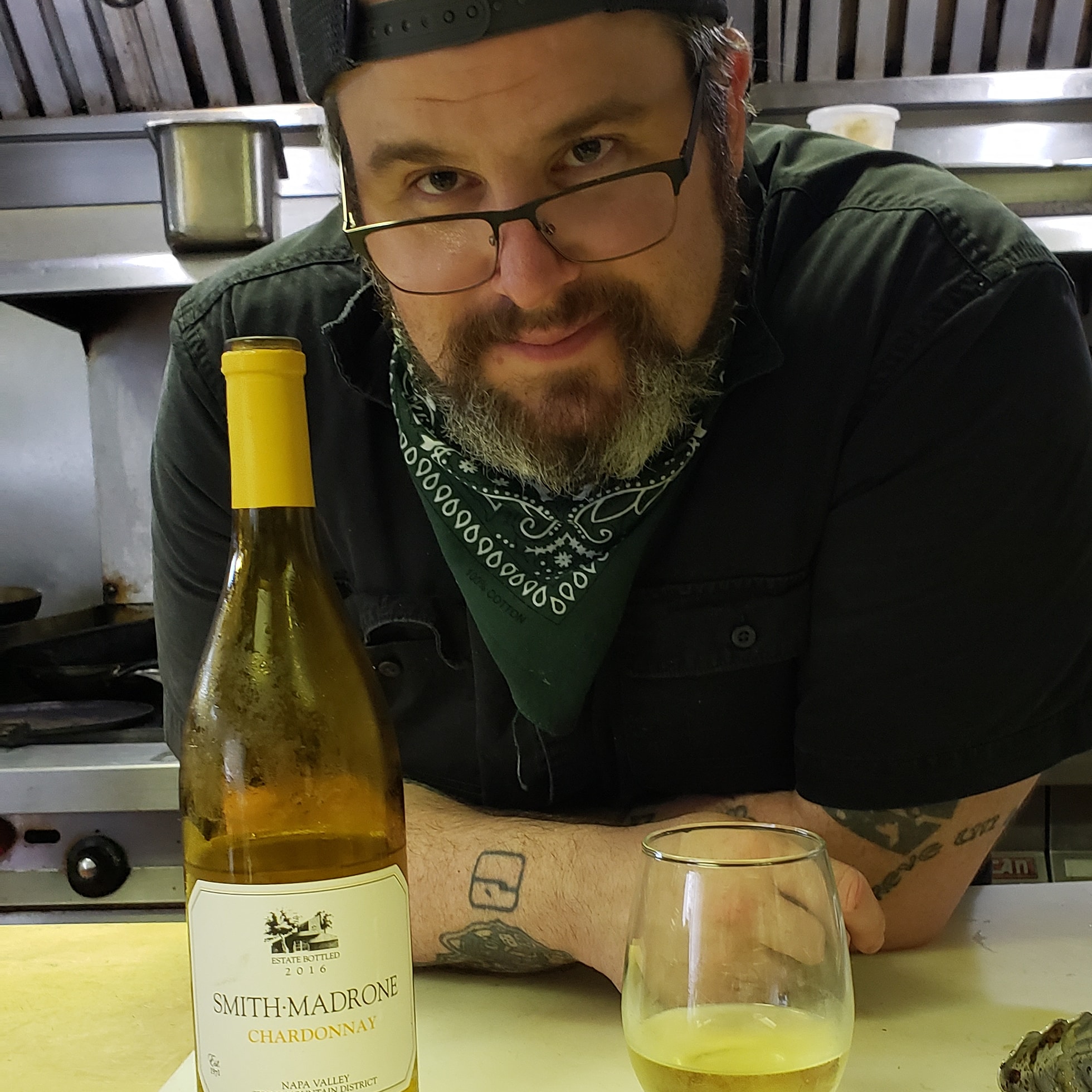 Smith-Madrone 2016 Chardonnay – What an elegant Chardonnay. Notes of Lemon curd on the nose with hint of minerality leads to a beautiful exquisite creamy clean texture with flavors of pineapple, California apricots and finishes with Fuji apple. Chef approved!
Chef's pairing suggestions: Creme Brulee, Lobster and Scallops.