Last week I traveled to Lugana DOC on the shores of Lake Garda, Italy. Well, virtually I did as I attended a virtual masterclass on the region invited by Gambero Rosso the global authority on Italian wines and publisher of the annual Vini d'Italia guide. The masterclass and tasting was hosted by Marco Sabellico Senior Editor of Vini D'Italia and I would love to one day be in a room tasting with him.
The Lugana DOC is located in Northern Italy on the southern end of Lake Garda. Lake Garda is the largest lake in Italy and has its own microclimate. The region is known for its white clay soil and the Turbiana grape which is native to the region. In Lugana they only grow white wine and it's produced in 5 different styles:
Lugana DOC – This is the keystone wine that covers 90% of the DOC. These wines are young and released a few months after harvest. These are the youngest wines.
Lugana Superiore – This wine must age for at least one year before it is released
Lugana Riserva – These are age-worthy wines and must be aged for 24 months before release. Six of those months must be spent in the bottle.
Lugana Vendemmia Tardiva – This is your late harvest wines. The wine made in this style is made with "over-ripened" grapes. They let the grapes remain on the vine until the end of October, early November and then harvest them.
Lugana Spumante – Get out your saber, this is Sparkling Turiana maid in the Charmat method and classic method.
Last year there were 2 million cases of Lugana wine produced.
Sitting in on these seminars never gets old. This isn't my first time with Lugana and the Turbania grape. I learn something new each time. We tasted wines from 2015 to 2019. My big takeaway from this seminar is the age-ability of this grape. Normally I wouldn't think to age this white wine for more than 3 years and would probably shy away from purchasing an older vintage, but boy am I wrong! The 2015 was wonderful and still had lots of acidity and freshness going for it.
If you are wondering what to pair with this grape – all-out seafood. No matter how you prepare the seafood, baked, broiled, fried or raw, this wine will be wonderful with it.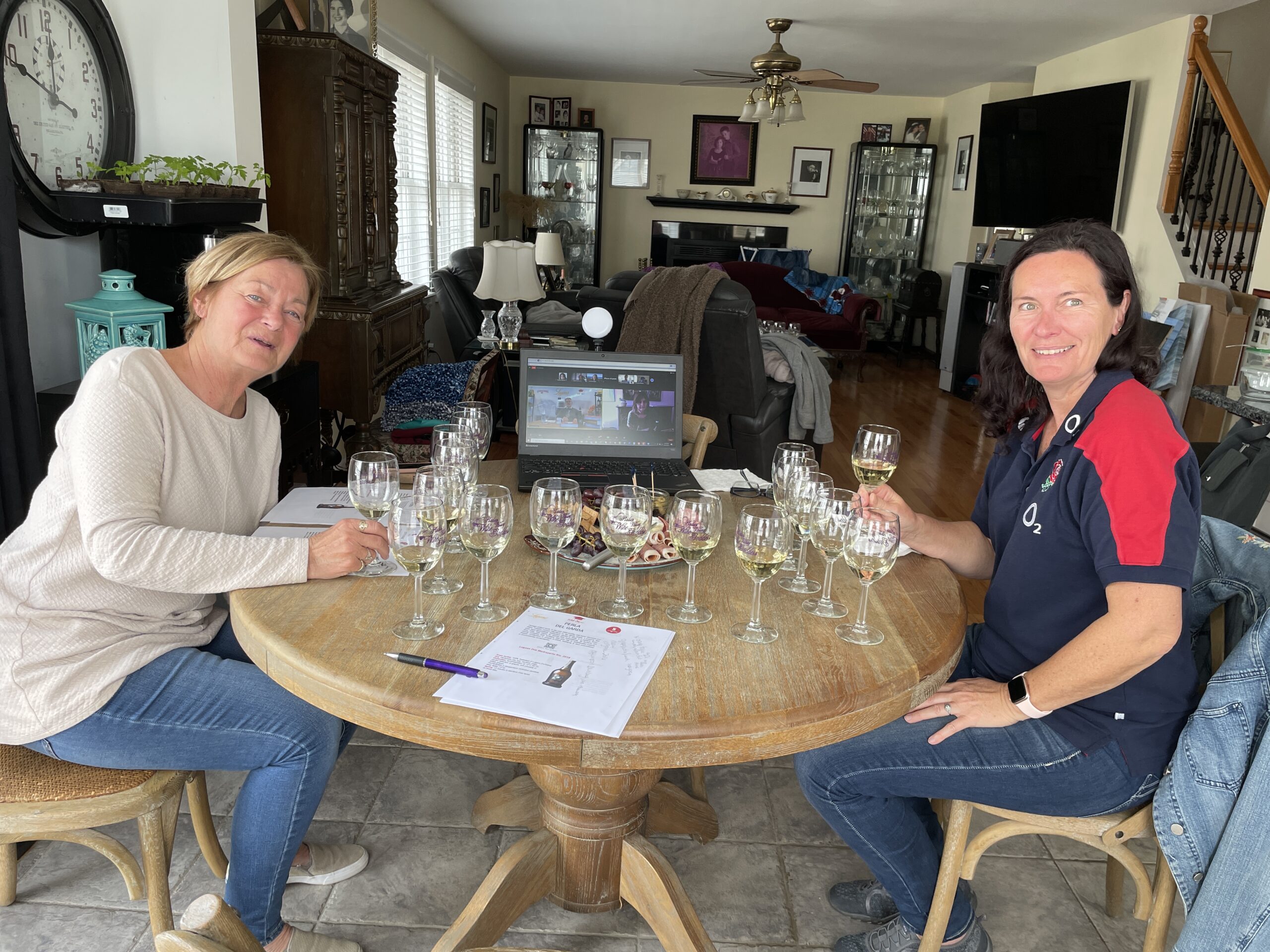 Let's explore the wines of Lugana.
Tommasi lugana Doc Le Fornaci 2019 They have 45 hectares of grapes in three main vineyards located in different areas of the Lugana DOC. One parcel is on calcareous soil and the other two sit in soil that has more sandy composition and is rich in silt. This all contributes to a wine that is fresh, crisp and clean with citrus, stone fruit and minerality.
Pasini San Giovanni Lugana Doc 2019 Founded in 1958by Andrea Pasini they have kept and maintain the buildings where the name of the family. 1958 created. San Giovanni small building from the 18th century where they started to grow their own vineyard. 2009 went organic. Having vineyards in different villages brings different taste in wine. Piscara is full of touch white clay soil, the other desanco is more morain stoney that brings richness and strength, and crispy from the stones. Beautiful notes of tropical fruit, lemon, white grapefruit and hints of Mediterranean herbs with a slightly oily mouthfeel.. If you happen to eat some salami with this wine, it will really bring out the herbs.
Marangona Lugana Doc 2019 This family-run winery sits on the border of Lombardy and Veneto, close to the southern shore of Lake Garda. The vineyards are between 10 and 50 years old and sit on calcareous and silt-rich clay soil. The wine was aged sur lie in stainless steel for 3 months followed by two months in the bottle. Fresh orange blossom leads the way to a very lively palate full of tropical fruit, fresh acidity and minerality and salinity notes of the finish. This will be a great brunch wine.
Ca Maiol Lugana Doc Molin 2018 Ca Maiol was founded in 1967 by Walter Contato but the farm dates back to 1710. The oldest vines sit outside the cellar doors located 1.5 miles from Lake Garda. A lovely wine with notes of citrus, lavender, stone fruit and orange zest on the finish with lively acidity.
Perla Del Garda Lugana Doc Madreperla Ris. 2018 – Fairly new winery that began in 2000 with Giovanna and Ettore Prandini revived the viticulture on the family estate. Production began in 2006 in a new gravity-flow winery. This wonderful Lugana wine will be great for afternoon drinking. Nice complex aromas of orange, lemons Mediterranean herbs lead to a palate of fresh fruit with grapefruit on the finish.
Corte Sermana Lugana Doc Ris. Sermana 2015 – Located on the shores of Lake Garda Corte Sermana produces 2000 cases of wine in chalk and clay soil that is influenced by the micro-climate of the breezes coming off Lake Garda. This wine blew me away with its age-ability. Ten percent of the wine was aged in two-year-old French oak the rest in steel for 18 months on the lees and 12 months in the bottle. There is so much freshness coming out of the glass and the with the acidity beaming. Notes of pear, white flowers and hazelnuts with hints of chalkiness. Goes well with Brie cheese as it balances out the acidity and creates a smoother and creamer cheese on your palate with no bitterness. Pair this wine with a heavy cream sauce.