A few weeks ago I was invited to a tasting of Pommery Champagne and to meet with Cellarmaster Clement Pierlol, the 10th Cellarmaster at Pommery. Of course, I am not going to turn down Champagne.
Pommery is one of the famous Champagne Houses. There are a few points that really stood out from this tasting. Before we get caught up in the Champagne, here are my take-aways.
Women lead all good Champagne Houses.
Pommery makes Champagne in
Pommery makes Sparkling Wine in

England
California
Expanding World Wide

You can taste the terroir difference between California Sparkling Wine and Champagne
Pommery Champagne spans two centuries. In 1858, Madame Louise Pommery took over as head of Pommery & Greno after the death of her husband. She had a vision that changed the path of Champagne. Champagne used to be sweet and she thought it should be dry. Madame Pommery introduced the concept of dry Champagne and became the trailblazing spirit paving the way for a new era of Champagne. Champagne defined by elegance and finesse.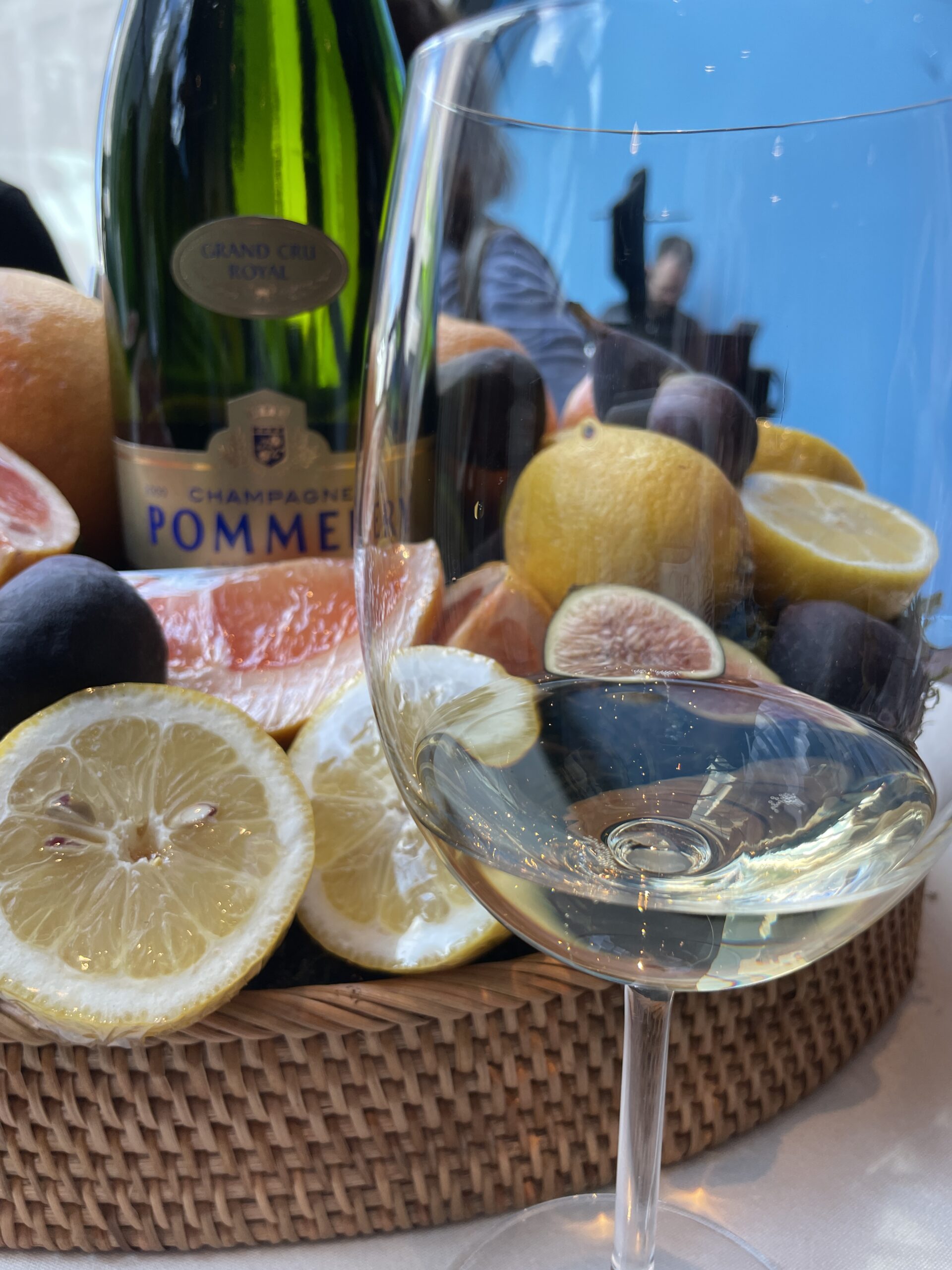 Innovation with every sip! While rooted in tradition, Pommery Champagne continues to embrace innovation and modernity. By seamlessly blending age-old techniques with contemporary craftsmanship, they create a sensory experience that transcends time. Each bottle is a masterpiece, meticulously crafted to deliver an exquisite taste that dances on the palate. With every sip, one can savor the passion and expertise poured into every effervescent bubble.
Beyond their commitment to taste, Pommery Champagne champions sustainability in winemaking. Recognizing the importance of preserving our planet, they have implemented sustainable practices throughout their vineyards and production processes. From organic vineyard management to energy-efficient production methods, Pommery Champagne is dedicated to reducing their ecological footprint. With every glass, we not only celebrate life but also contribute to the conservation of our environment.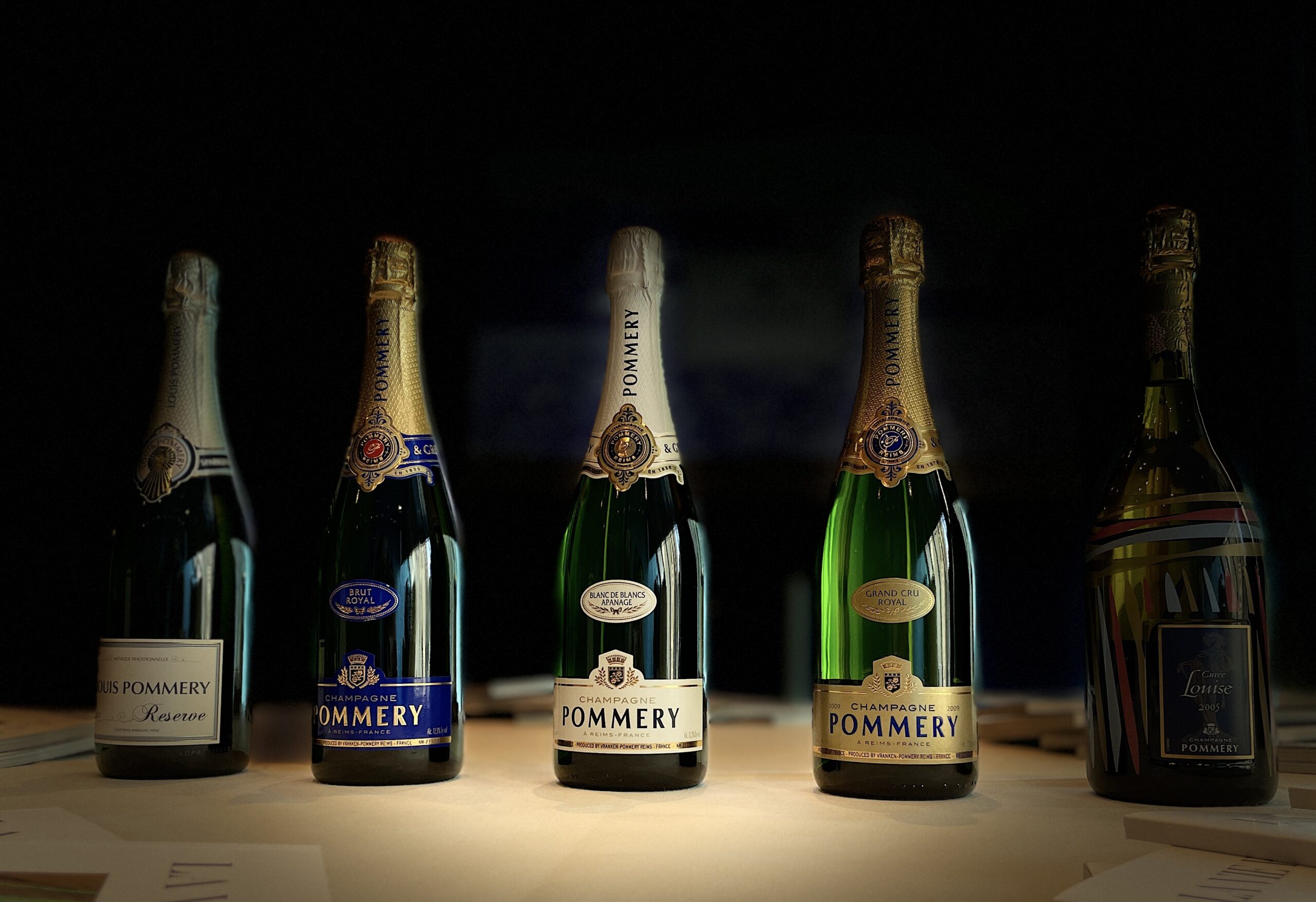 Pommery Champagne offers a portfolio of timeless classics that epitomize elegance and sophistication. Among these is the renowned Pommery Brut Royal, a masterful blend of Chardonnay, Pinot Noir, and Pinot Meunier. With its fine bubbles, enticing aromas, and vibrant flavors, this champagne delights the senses, leaving an indelible mark on every occasion. Each sip is an invitation to embrace life's joys and create lasting memories.
Let the effervescent elegance of Pommery Champagne elevate your celebrations and add a touch of sophistication to life's most precious moments or everyday accomplishments. Cheers to a world of unrivaled taste and eternal celebration!
The Champagne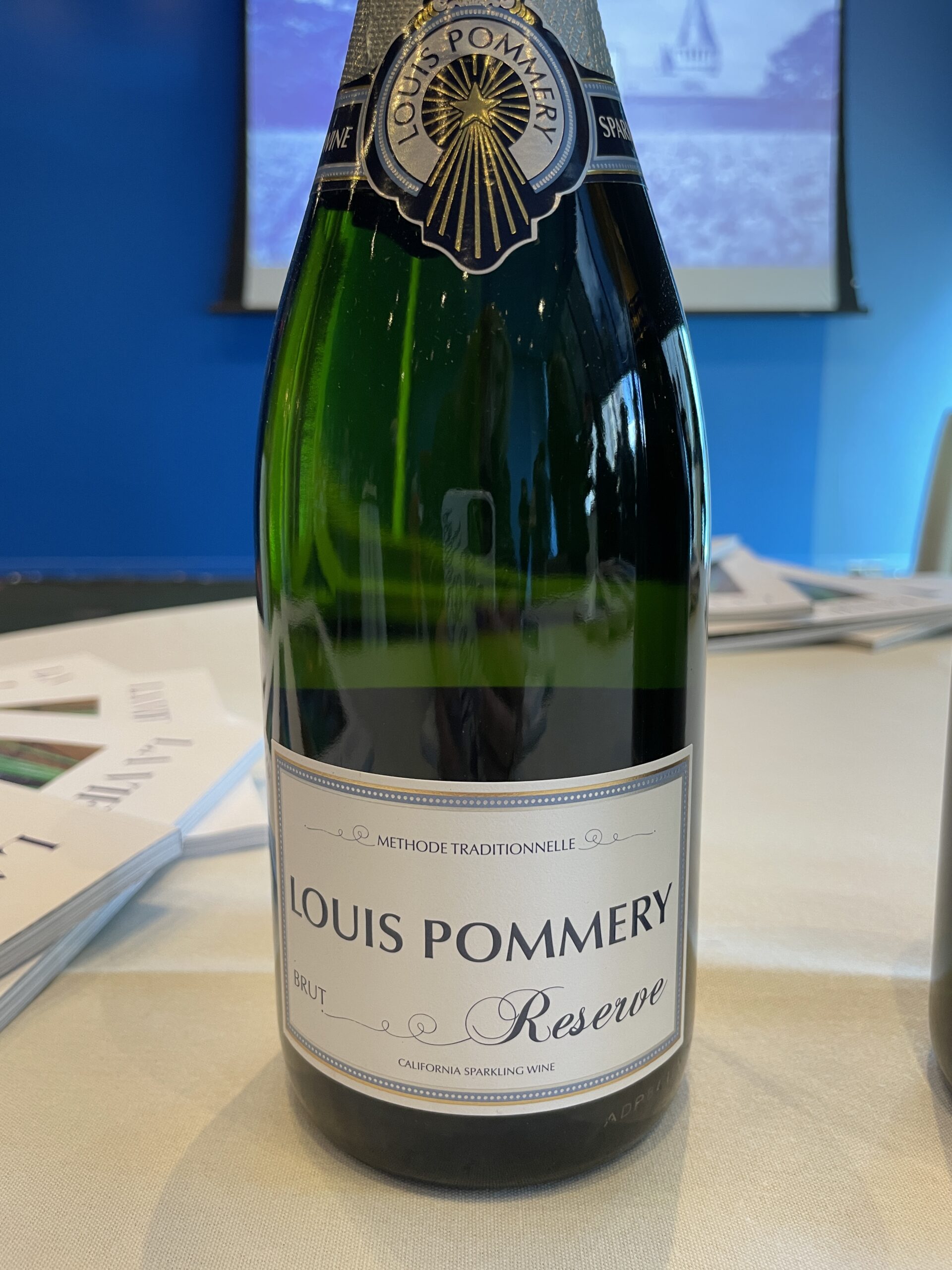 Louis Pommery Reserve Sparkling Wine – This is the California Sparkling wine they began making in 2015. It's a 2017 100% Chardonnay blend. They use the same yeast and methods as they do in France. I found this sparkling wine heavier in body than those that were from France. That is a true testament to how the terroir affects what is in the bottle. This was very good and enjoyable, but interesting to see the differences in location brings to a wine. A good everyday bubbly priced in the $20's
Pommery Champagne Brut Royal – This blends together Chardonnay grapes from 40 selected villages in the Cote des Blancs and Montagne de Reims areas of Champagne. This would be an everyday Champagne that is fresh, smooth and lively. Price is in the $40's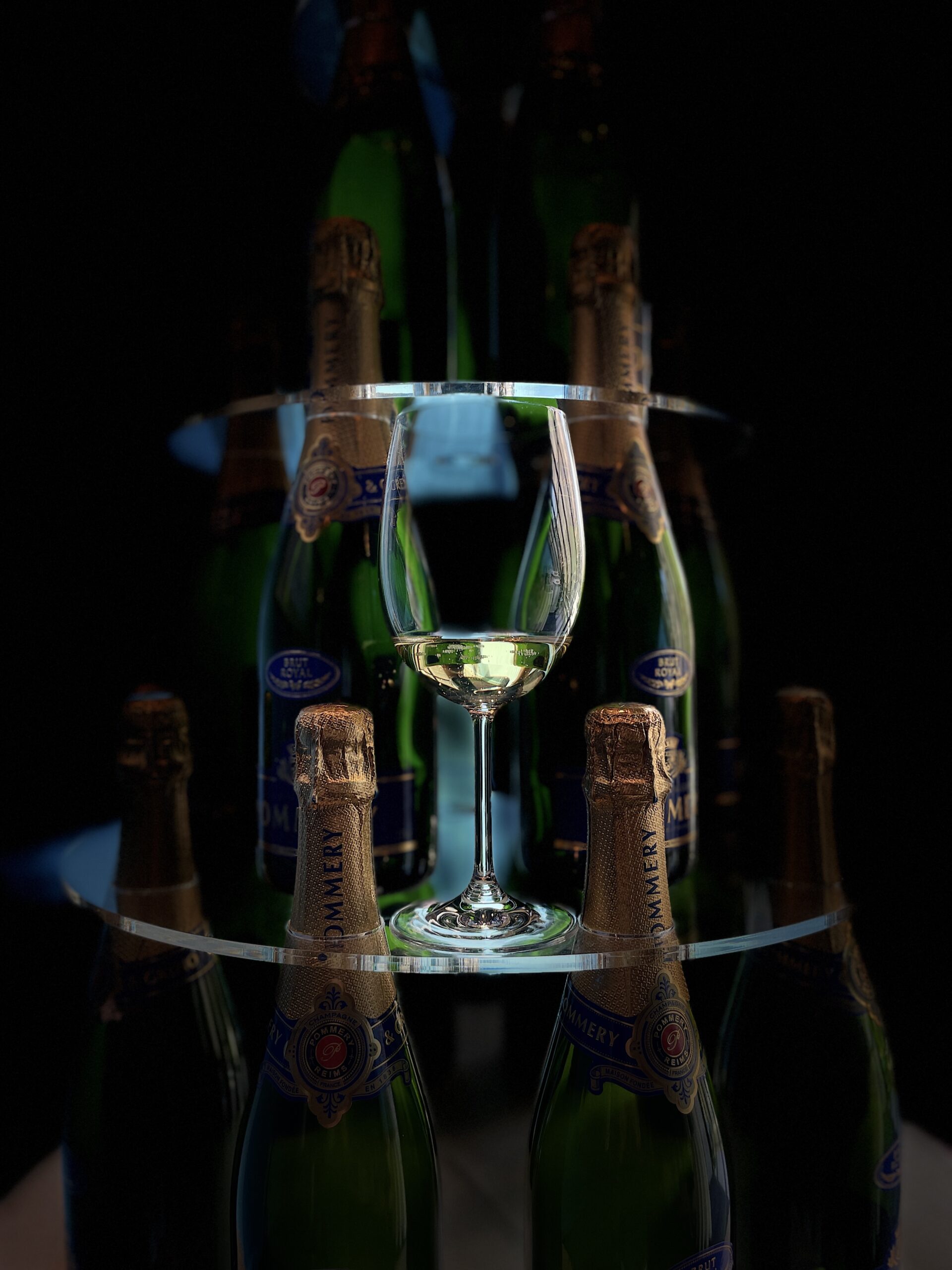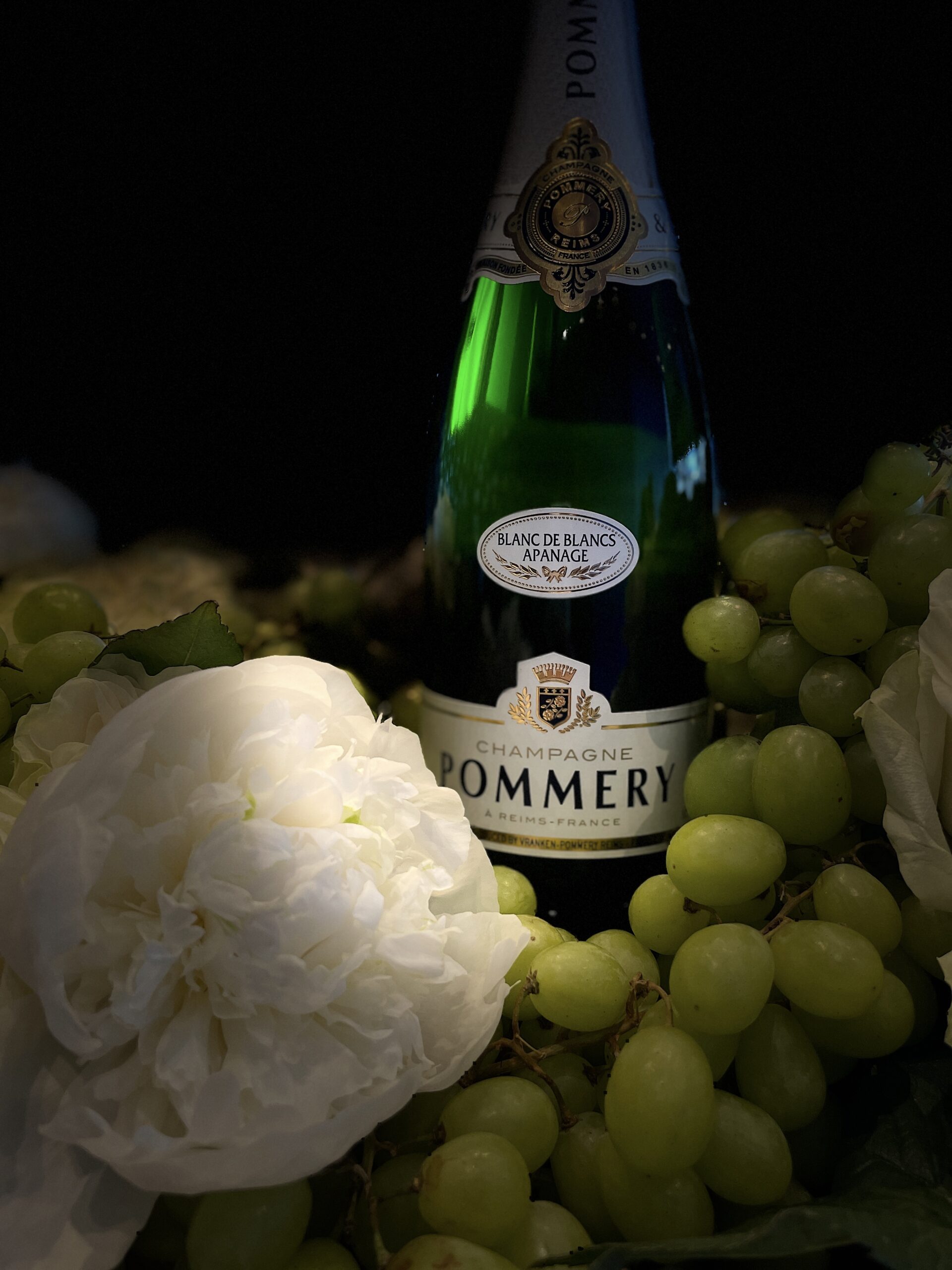 Pommery Champagne Blanc de Blancs Apanage- This Champagne is left to age in chalk cellars for six months longer. Soft and creamy on the palate. A bit complex. This is a special occasion Champagne. Prices in the $80's
Pommery Champagne Grand Cru Royal 2009 – This is made from seven Grand Cru vineyards. This Champagne reflects the minerality and freshness of the land. Hints of pear and floral notes. I think this one was my favorite. Price is in the $80's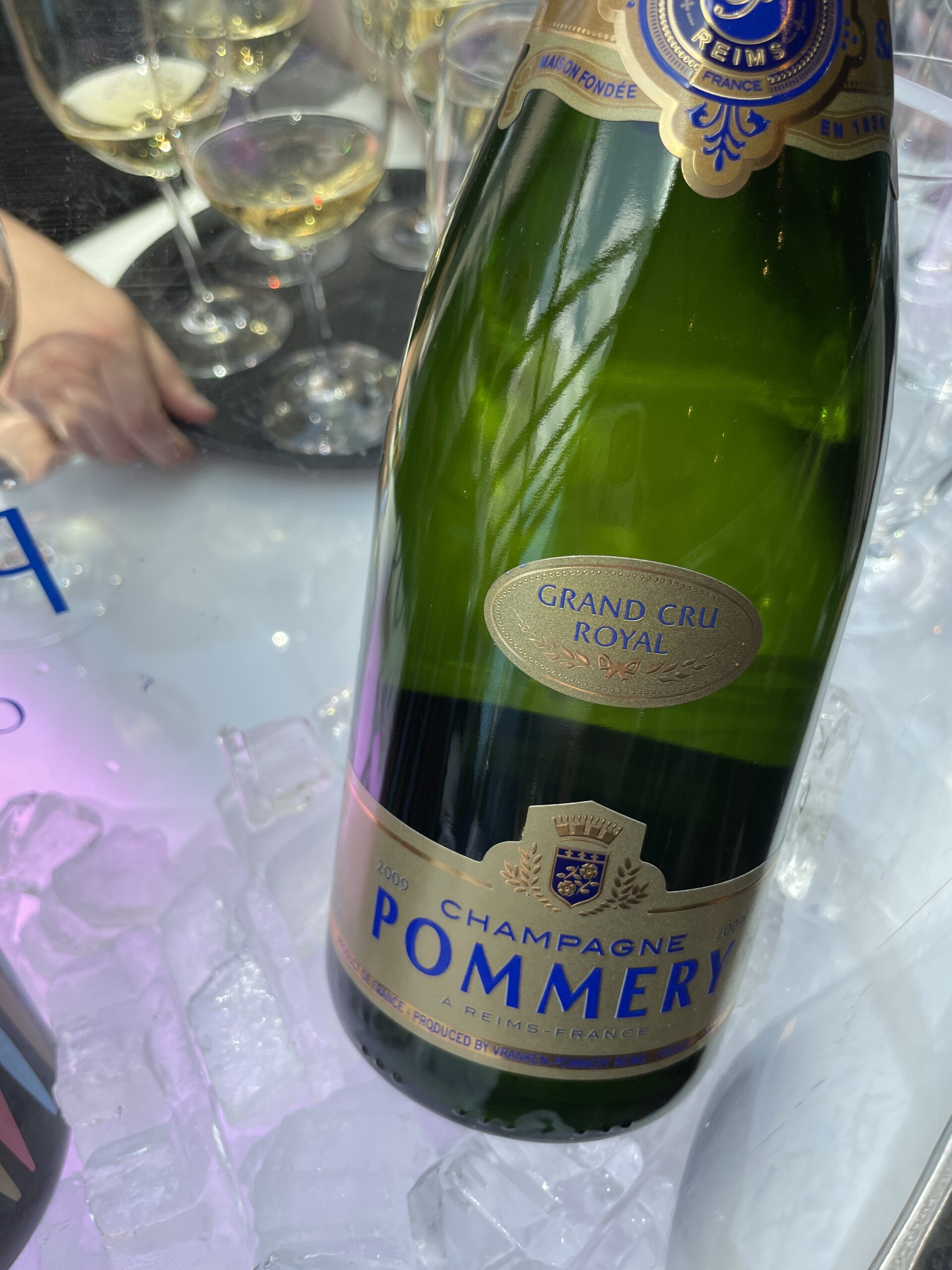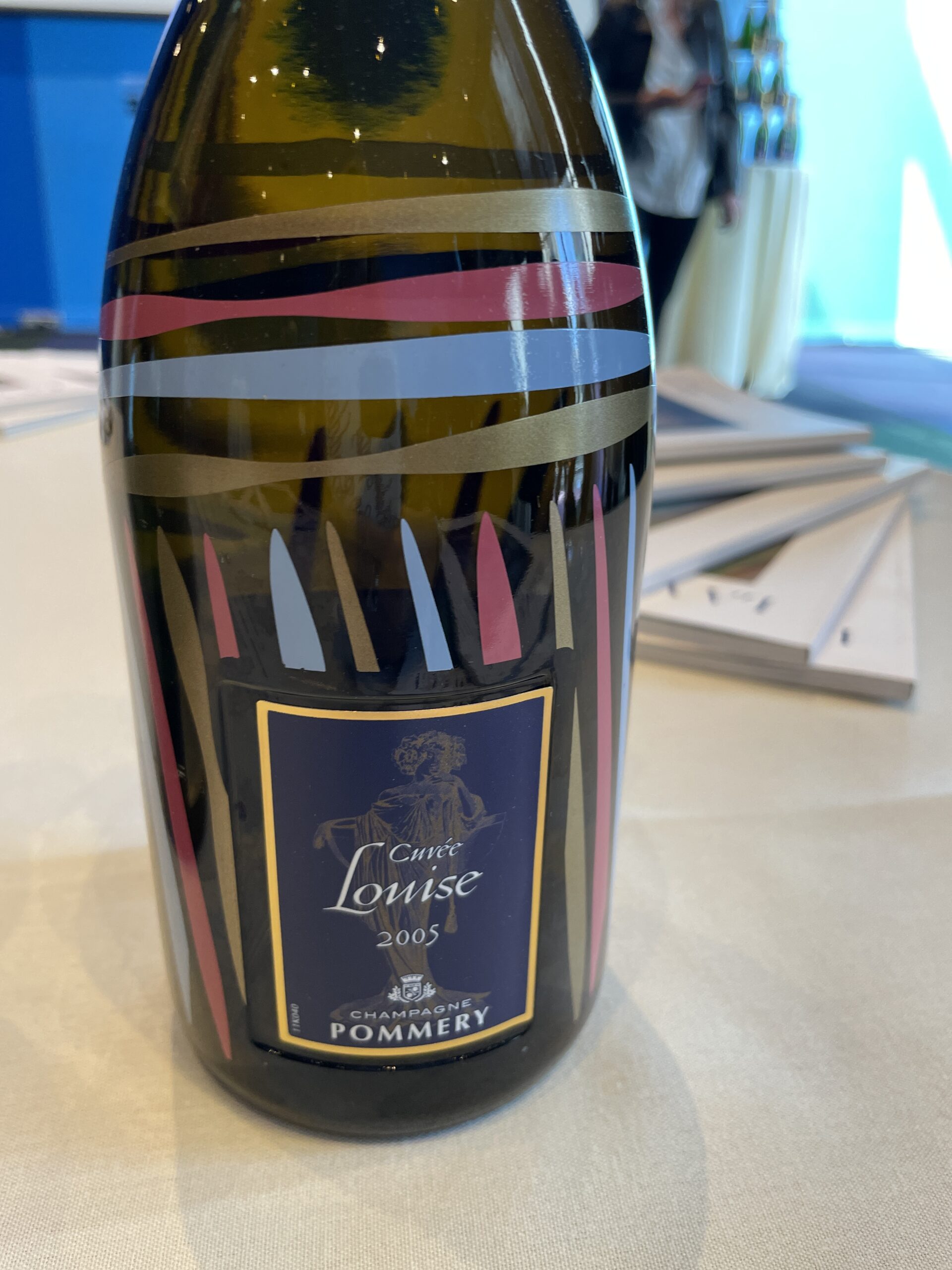 Pommery Champagne Cuvee Louise 2005 – This wine is a tribute to Madame Louise Pommery. A blend of three of the most delicate Grands Crus. Nice floral notes with hints of hazelnuts. The palate is soft and creamy. Hints of honey and lemon with nice structure. This is a wine you give as a nice gift or to impress. Price around $200