We are into the dog days of summer and there is nothing like a great white to relax and cool off with. I know when you think of Bordeaux you think red wine, but did you know that there are 12 AOC's in Bordeaux for dry white wines. Did you know that Sauvignon Blanc and Semillon are the two predominate white grapes of Bordeaux.
When you think of Sauvignon Blanc, Bordeaux Sauvignon Blanc is different. It's classy, elegant and acidic, but not racy acidity that is going to leave you with grapefruit pith in your mouth. Bordeaux Blancs are blends and Semillon and Sauvignon Blanc that complement each other so well. Where you get a lot of citrus from Sauvignon Blanc, you get some stone fruit, apple and floral notes with Semillon that balances out the acidity in the wine.
Bordeaux Blanc is the perfect summer white. It's easy drinking, and refreshing compliments many seafood and cheese dishes and the best is that many are priced about $15.
I had the opportunity to taste two Bordeaux Blancs which I enjoyed. If you see them at the wine shop, definitely reach for it.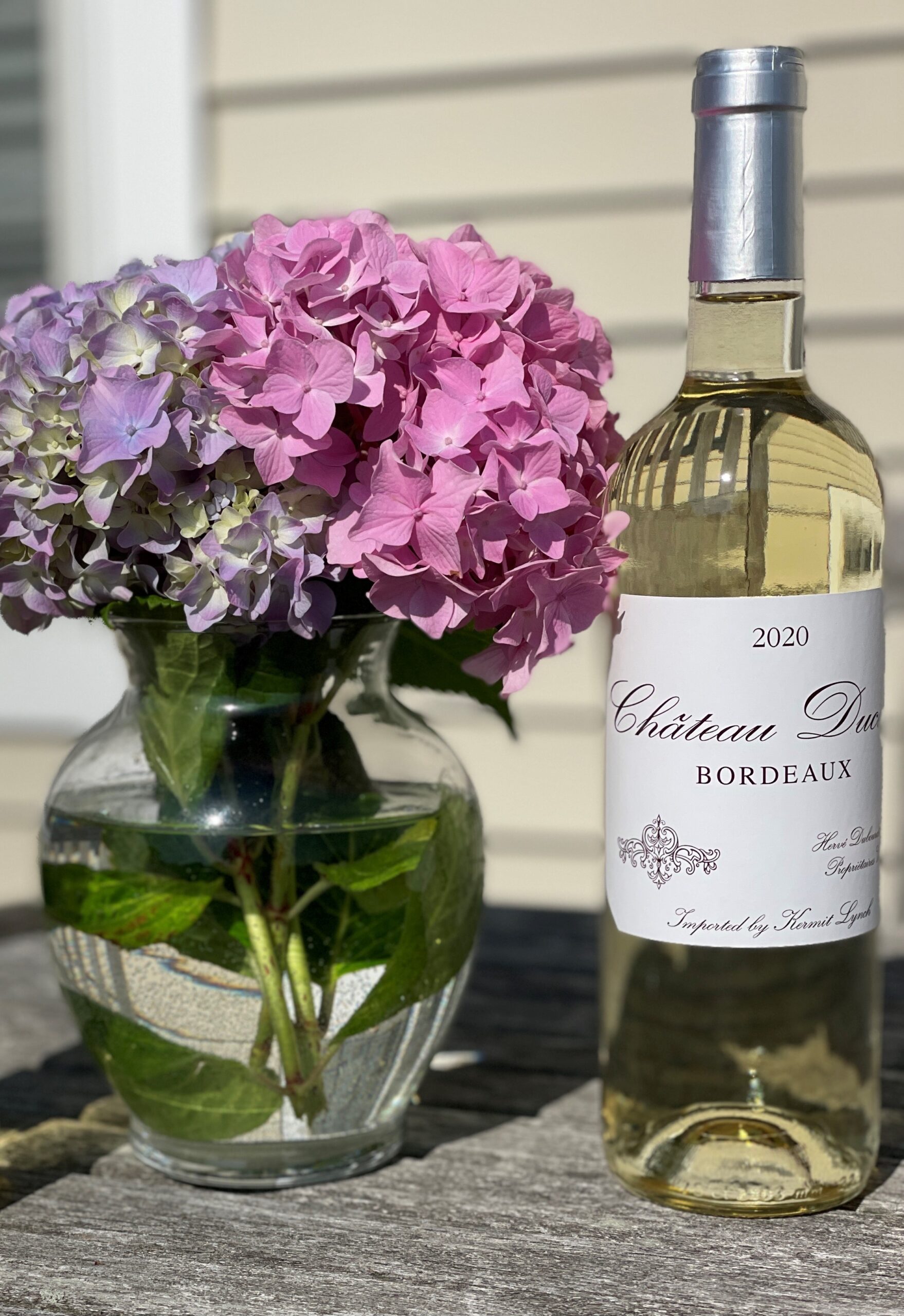 2020 Chateau Ducasse Bordeaux Blanc – 13 ha planted in clay and limestone with an average vine age of 35 years. This is a blend of 70% Semillon and 30% Sauvignon Blanc. I will say the Sauvignon Blanc shined through on this wine. Aromas of sweet red grapefruit, hay white flowers with a touch of minerality. The palate was soft and balanced with notes of red grapefruit, white peach, citrus, and pomelo with a hint of green grass on the finish. The wine says summer excitement.
2020 Chateau Suau Bordeaux Blanc Sec – Another great Bordeaux Blanc for the summer! This blend is 80% Sauvignon Blanc and 20% Semillon. Aromas of lemon, white flowers, white grapefruit with a hint of stone fruit. The palate is soft, elegant and easy drinking. Flavors of pineapple, white grapefruit, citrus finish that leaves the acidity tingling on your tongue. This is a great pool, beach, boating and picnic wine.