Happy Summer! We are now into the full throttle of summer and as some would say Rose season. How do you choose a Rose wine? Rose wines come in all colors from very pale pink to a deep pink and are made with many different grapes. It is also produced dry, semi-dry and sweet. Let's look at the processes and then grab your shade of summer Rose.
There are four processes to make the wine and it's all about what the winemaker wants to achieve.
Limited skin maceration, the grapes are crushed and the juice sit on the skins but only for a short period of time up to 48 hours. This is where you'll get the darker shade of pink the longer the grapes sit on the skins.
When the grapes are pressed directly with a very short time of skin contact you will get a Rose that is very light in color.
The Saignee method, the grapes are processed to make red wine, BUT, early on they will bleed (remove) some of the juice from the tank and vinify it as a Rose wine. The rest of the juice will become a red wine.
Some Rose wines are produced by blending. Yes blending some red wines into a white.
There are many different shades of Rose. Reach for some of these shades!
Beronia Rose 2021 $12.99 – Born among friends, to be shared among friends. Best served with friends. This Rose is a blend of 50% Tempranillo and 50% Granacha. The wine spent several hours in maceration with the skins and juice to extract the color and aromas. The wine is a beautiful soft pink in color with aromas of raspberry, minerality and spring flowers. The palate is full of ripe red berry fruit and is fresh and easy drinking. For $12.99 you can't go wrong. (Sorry, it was so good I forgot to take a picture)
Josh Rose 2020 $14.99 – This Rose wine is 100% Barbera. It sits on the skins for a short period of time. Aromas of white peach and fresh cherry least to a palate of stone fruit, fresh strawberries and is crisp and refreshing.
Art of Earth Organic Rose 2019 $13.99 – A blend of 70% Grenache and 30% Syrah this was produced using the Saignee method where the grapes sat for 36 hours in maceration. Notes of minerality, white pepper and a floral sweetness. This wine is a great food wine.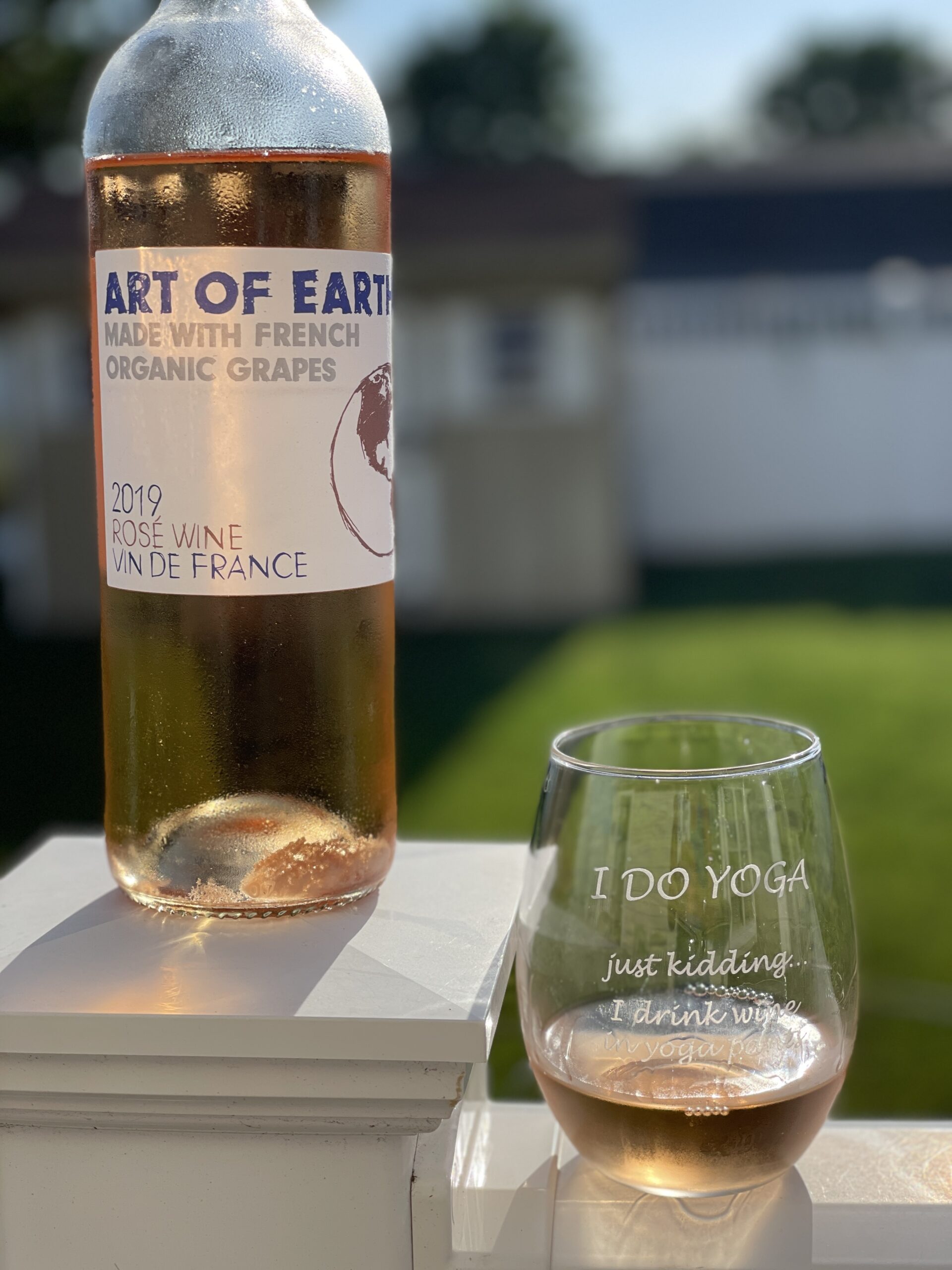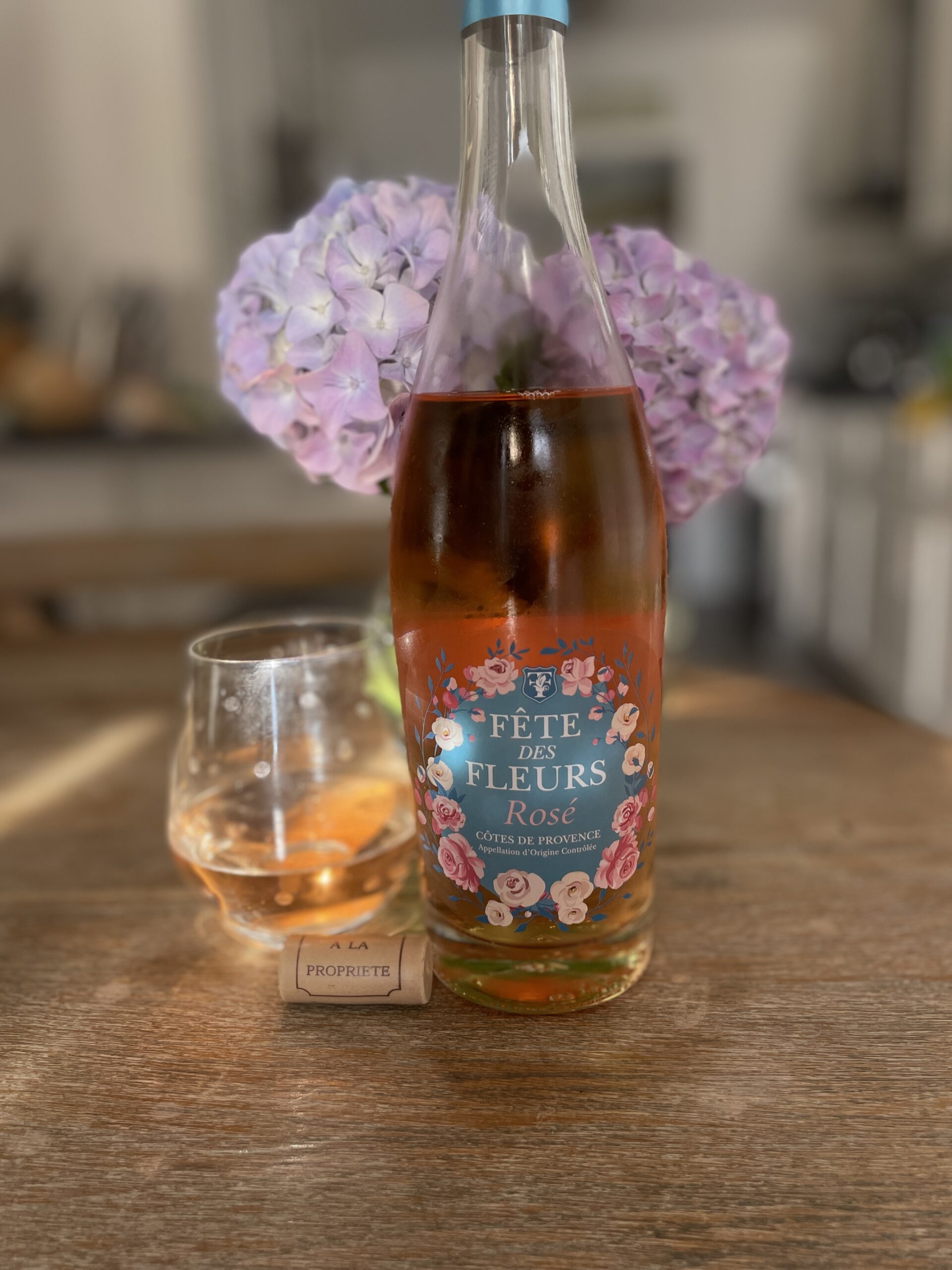 Fete des Fleurs Rose 2020 $18.99 – Comes from the Cotes de Provence appellation of France and is a blend of 40% Grenache, 35% Cinsault 10% Carignan 10% Syrah, 3% Mourvedre and 2% Rolle. The wine is bled off the skins and ages sur-lie. Very light salmon color. It's a very nice wine, clean and fresh with notes of strawberries, wet stone,
Mosketto Frizzante Rosato NV $12.00 – This wine is a blend of Moscato and Brachetto. If you like it sweet, you will love this wine. Sweet and refreshing, light pale pink in color with notes of ripe summer red fruit and soft light bubbles. I would pair this with the pool and a nice summer fruit tart.