Last week I attended one of the Winter Dining Series at the Culinary Institute of America titled "Six Generations of Venetian Wine." The dinner was all about the Boscaini family and Masi wines. The speaker was Tony their US Director for their portfolio.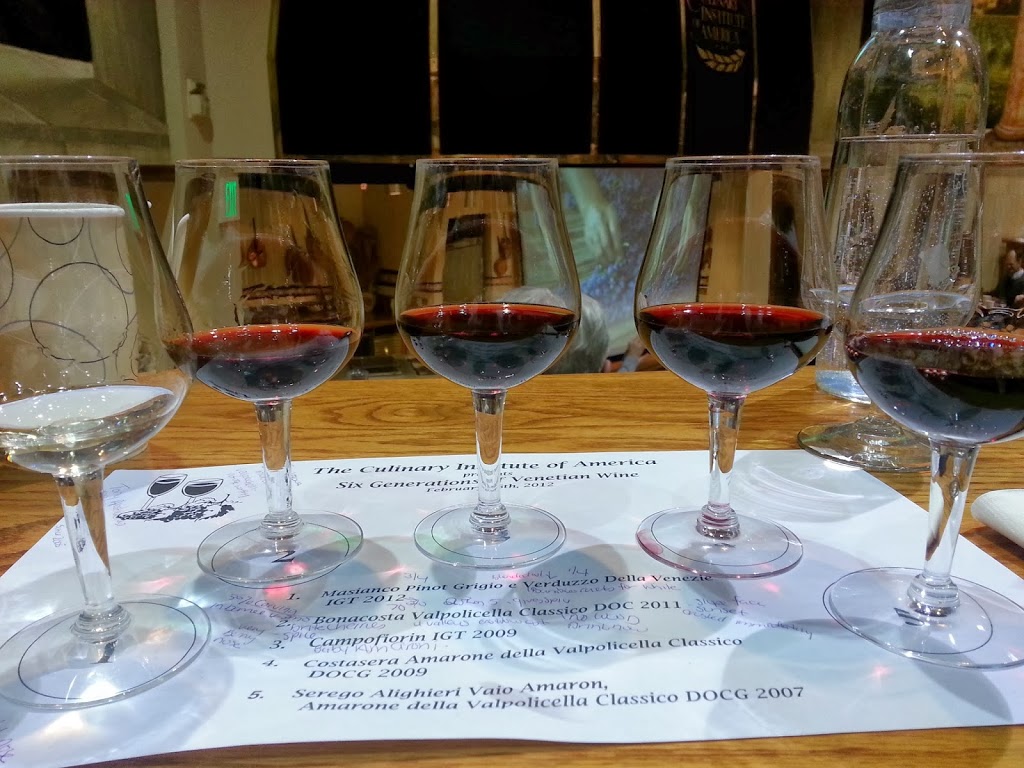 Here are six things I learned about Masi wines and wines from the Veneto region of Italy.
Any year ending in 2 was a bad year except 2012.

1992 – bad weather harvest ruined grapes
2002 – hail

Valpolicella is like Beaujolais.
Valpolicella – fresh grapes
Campofiorin is "Baby Amarone" one-third of the grapes at harvest sit on bamboo racks to dry 6 weeks while the rest is crushed and put into tanks then the grapes that were drying on the racks are then crushed and added to the tanks.

Campofiorin is Valpolicella with semi dried grapes added back into it. Wine is intense with dark cherry and more tannins. Can age for 15 to 20 years.

They age Amarone on Slovenia wood because it is very mild and the Corvina grape is very delicate.
Amarone must age 2 years in large barrels then 6 months in bottle before it's released.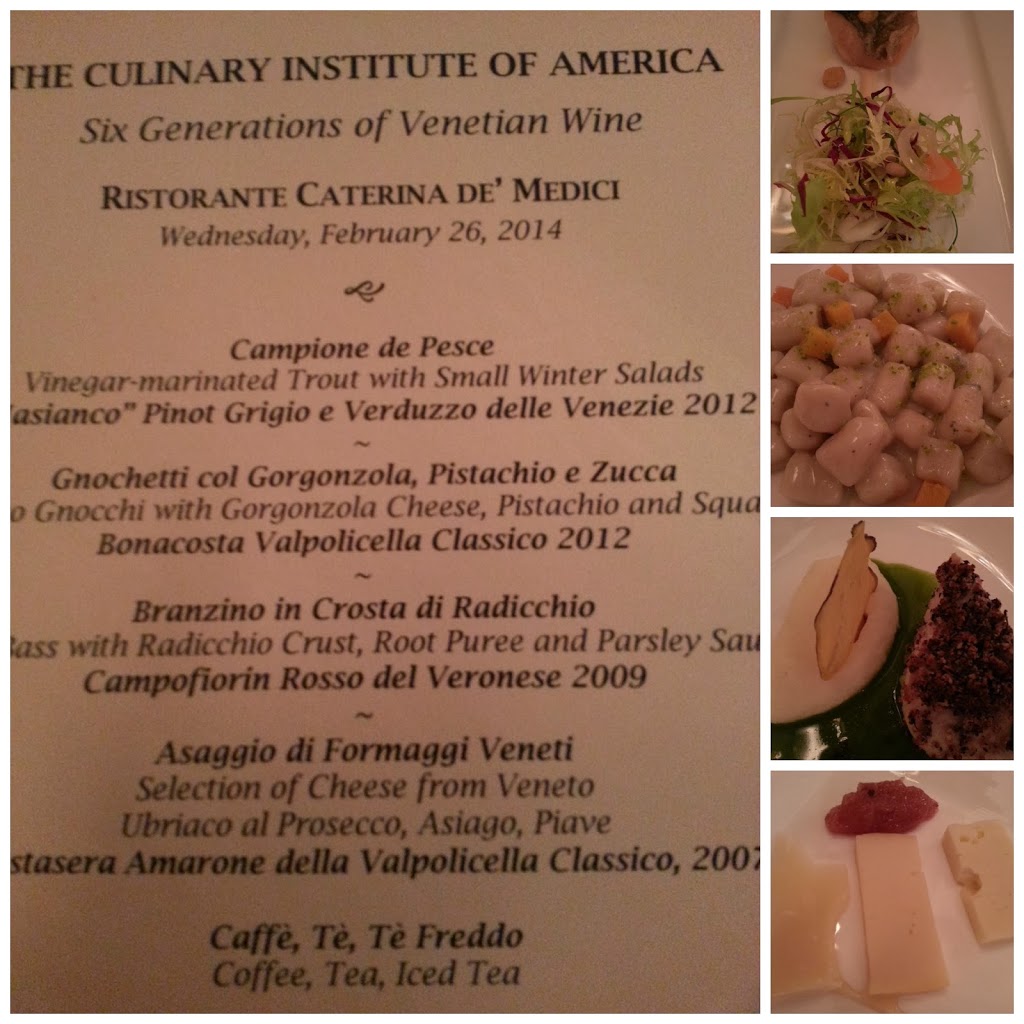 Of course I can't let you go without learning about the foods we paired the wines with. All pairings were excellent! The Sea Bass was a tad bit salty and I loved having the Formaggi for dessert. Having cheese instead of some rich sweet dessert lessens the food hangover for the next day.