It's been a while since I tasted wines from Donnachiara, located in the province of Avellino in Campania Italy. The last time was over Zoom in 2020 with IIaria Petitto. Last week I was invited to lunch with IIaria Petitto the CEO of Donnachiara Wines at Il Gattopardo in New York City and I couldn't say no.
A brief background: IIaria's mother Chiara founded the winery in 2005. Ilaria did not start out in the family winery. She was an attorney and thought Irpinia was boring. But in 2008, she decided to join the family business because she wanted to go back to her roots. Today she is the beautiful face of Donnachiara Wines.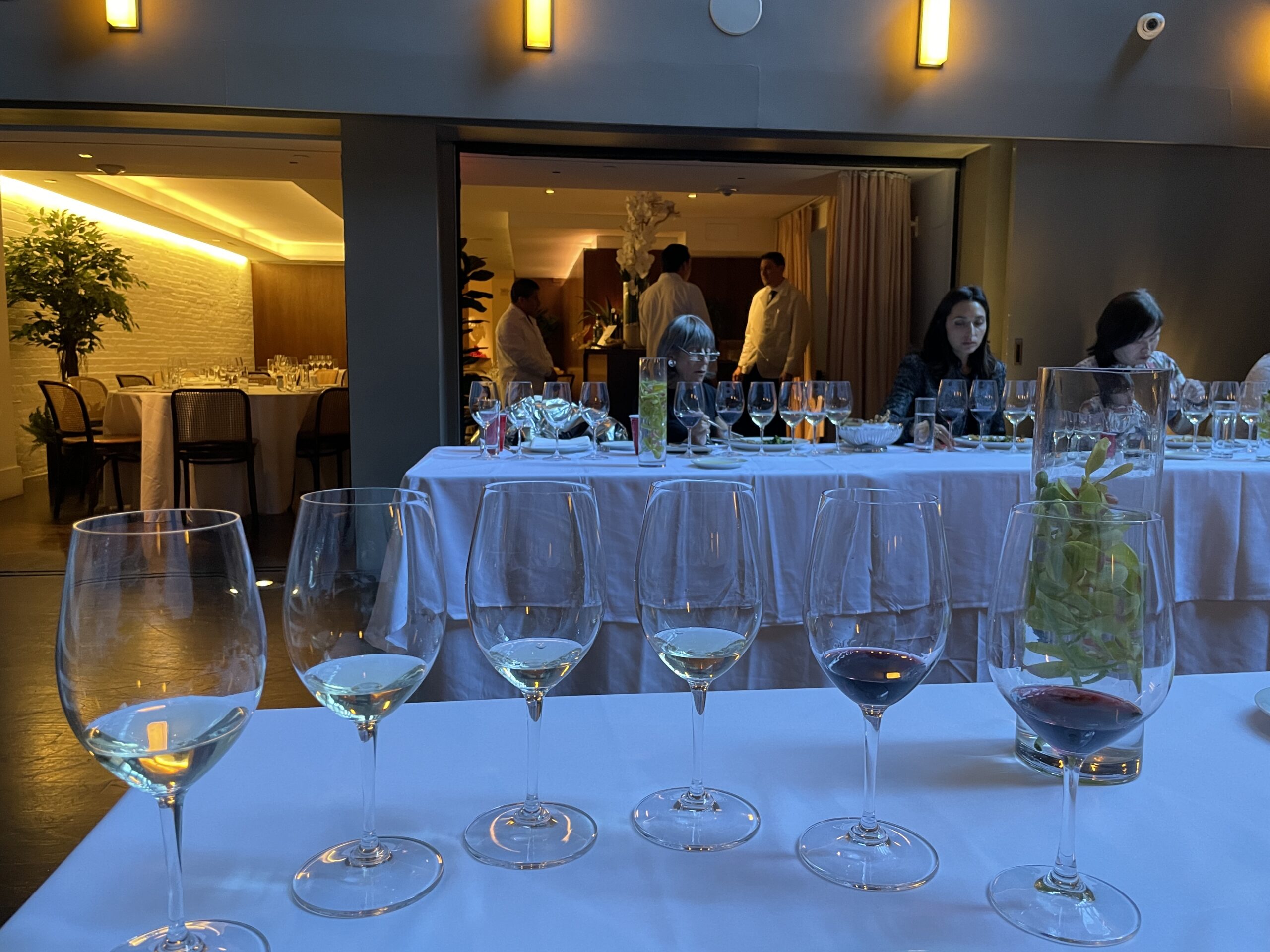 Let me tell you, the wines from Donnachiara are the best-kept secret!! From the white to the red wines I tasted, they all put a smile on my face. They will all go so well with Thanksgiving! AND you can find them at Total Wine.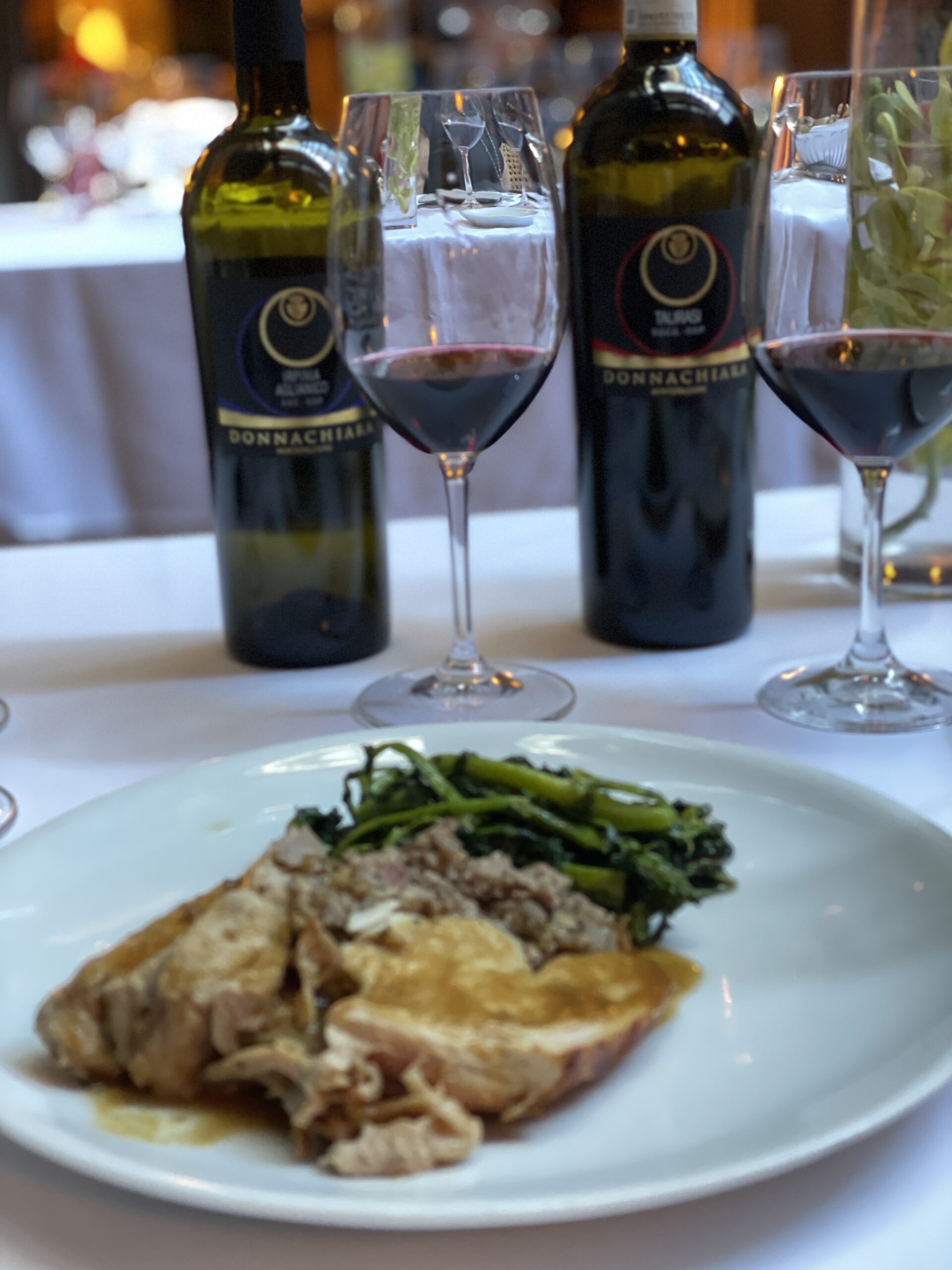 There was one wine that WOWED me, and I didn't expect it. The main course was turkey with sausage stuffing, broccoli rabe, and cranberry sauce. It was paired with two red wines – Aglianico Irpinia DOC 2020 and Taurasi DOCG 2018. While both these red wines paired well with the turkey, the 2018 Taurasi DOCG knocked my socks off. The cranberry sauce had a touch of cardamom in it, that and the wine was a beautiful explosion of flavors that complimented each other. It was incredible!
These are the rest of the wines I tasted. All will pair delightfully with your Thanksgiving dinner.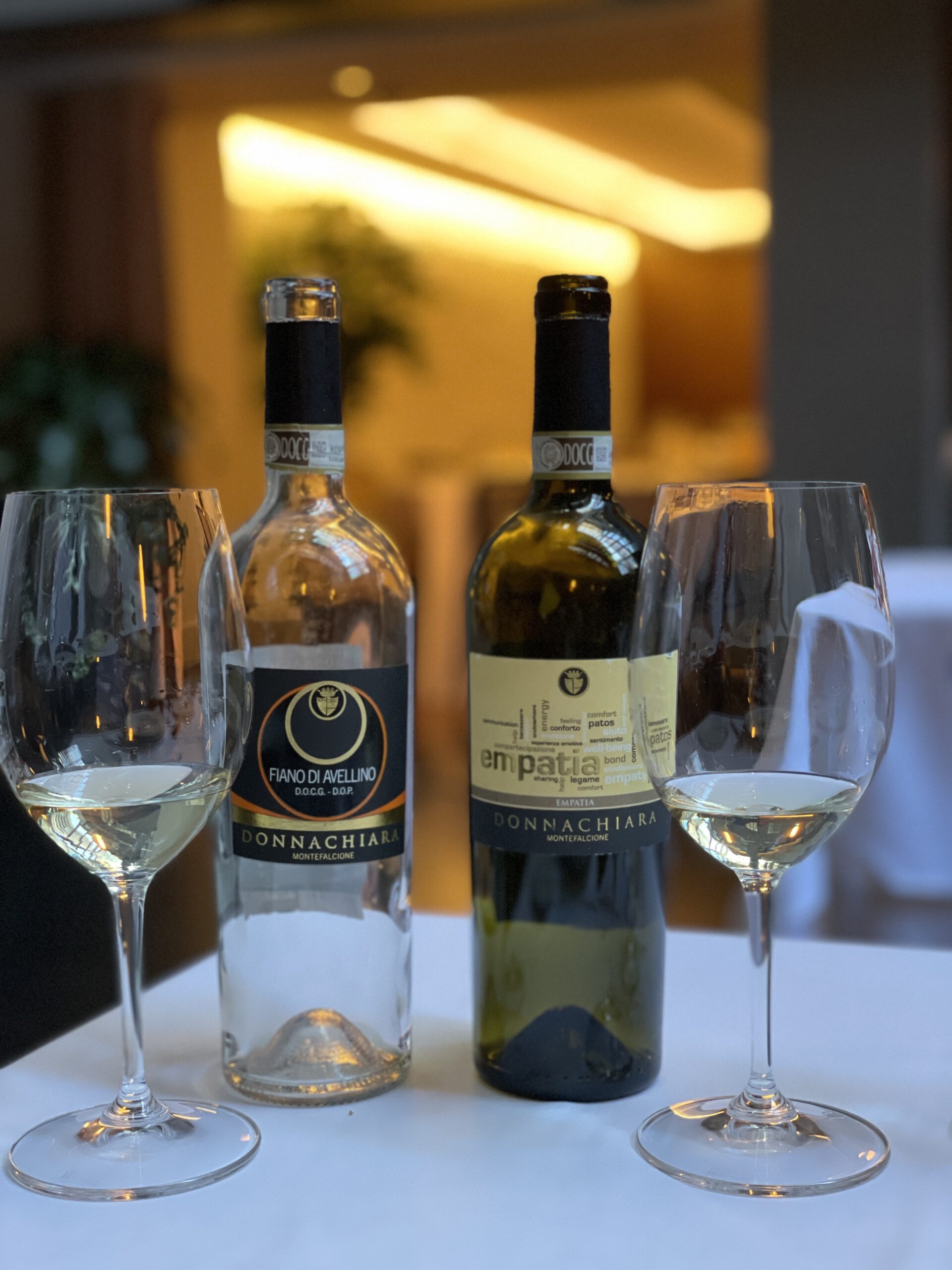 Fiano di Avelino DOCG 2021 – This comes from the single vineyard surrounding the home. It's fresh with lime and floral notes. Very easy drinking
Empatia Fiano di Avelino BIO 2021 – This has a little more body and complexity than the above wine, with lots of minerality and floral notes.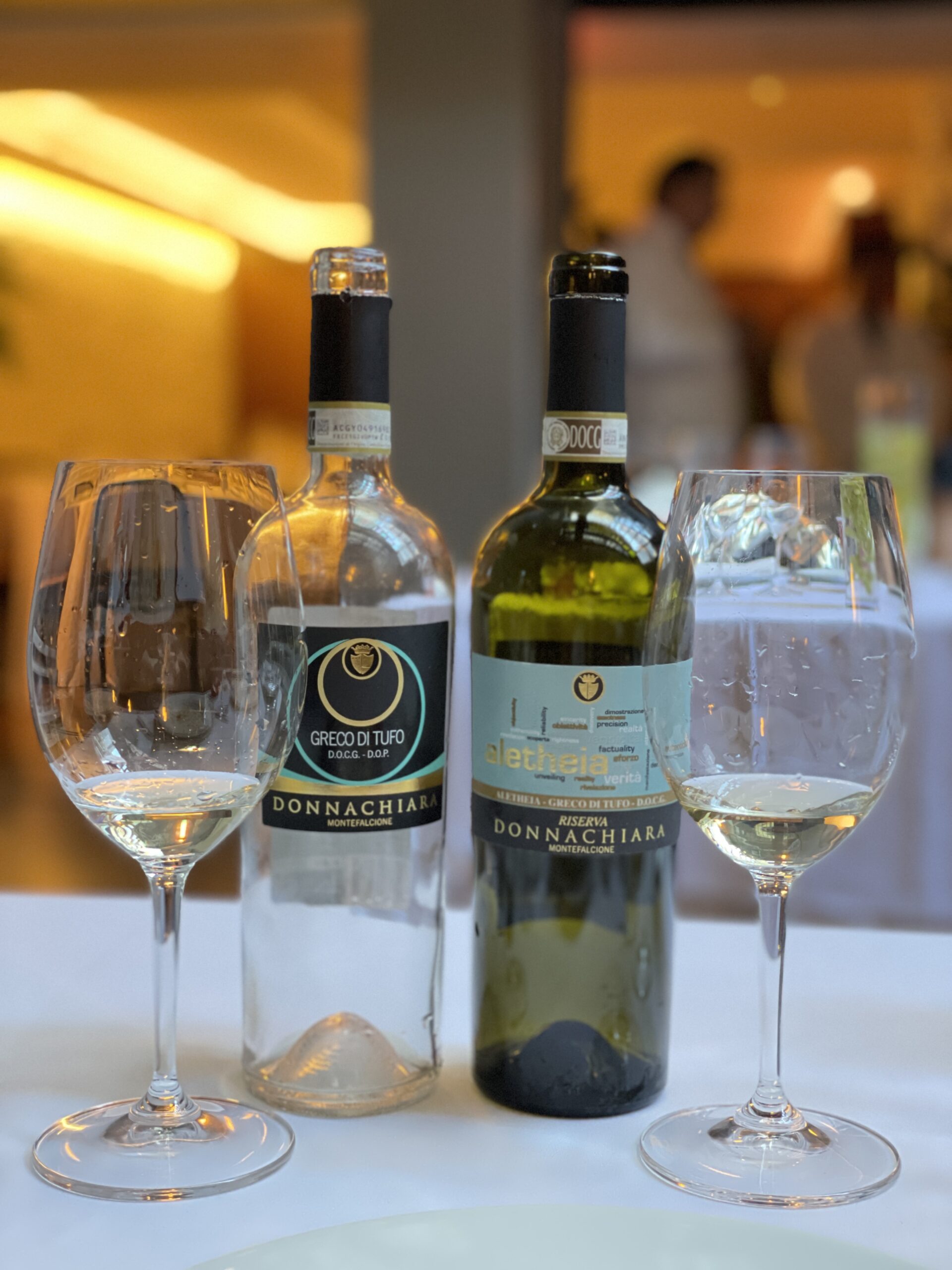 Greco di Tufo DOCG 2021 – Fresh like spring aromas escape from the glass. Lively with lemon dancing on your palate and notes of peach, apricot and pineapple
Aletheia Greco di Tufo DOCG Riserva 2020 – This wine is more full-bodied and a bit more serious than the above. Paired great with the mussels!
Remember – these wines are available at Total Wine. Hope to see them on your Thanksgiving table.