Domaines Paul Mas wines are the ambassador to the wines of the Languedoc region. The Paul Mas family has 15 Chateaux and Domaines all located in the Languedoc-Roussillon region and Jean Claude Mas is focused on pairing soils with the grape varieties to bring out the different terroirs.
It all begins in the vineyard. According to Jean-Claude Mas "Nature is generous, you need to know how to listen to best understand and accompany it." With 20 years of winemaking and vineyard management under his belt, although not certified organic, the vineyards are managed under organic methods.
With the popularity of Rosè wine Jean Claude made an investment in these wines and puts his personal touch on them. His Rosè wines fermentations are performed between 14 and 17 degrees to extract the best grape aromas. With these practices in place the Rosè wines have the aging potential for up to 5 years.
I had the opportunity to taste three Rosè wines in the Paul Mas family. Since Jean-Claude believes in everyday luxury and Cote Mas is an invitation to experience Rural Luxury, I took two of these brands boating. There is nothing like enjoying a nice bottle of Rosè wine on the ocean.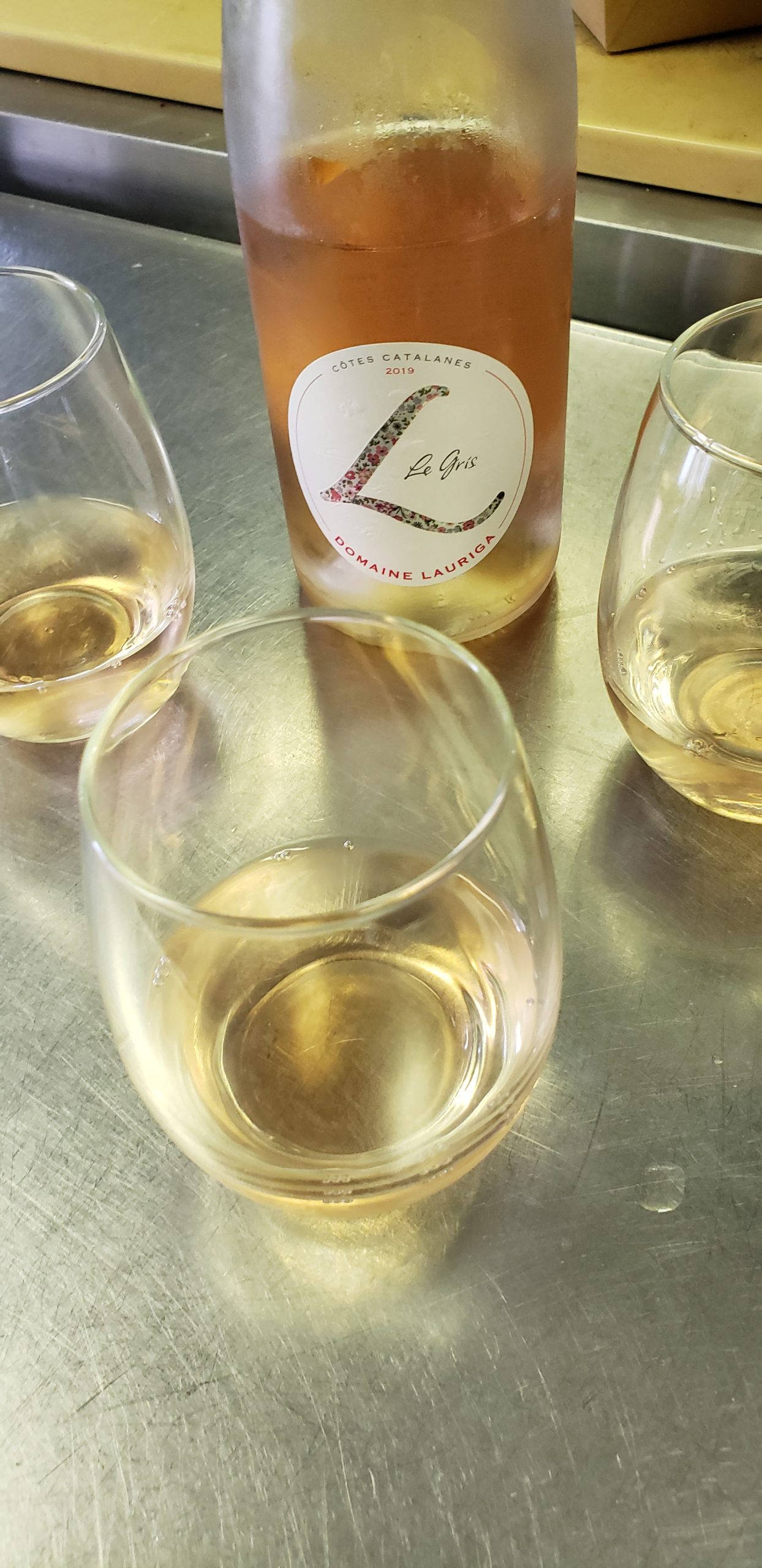 Domaine Lauriga Le Gris 2019 – Chateau Lauriga joined the Domaines Paul Mas family in 2016. The 43 year old vineyards are located in the IGP Cotes Catalanes planted in pebbly clay and limestone soil at an elevation of 60 – 120 meters above sea level. The wine was beautiful light pink in color. Showed some pear and stone fruit. Very easy drinking with a zing of acidity on the finish. Very well balanced. This was our Kitchen Wine on a slow evening at the restaurant. Chef's pairing suggestions:
Goat cheese and beet salad, strawberry or mixed berry salad with Boston Bibb lettuce. Strawberry and goat cheese salad and watermelon salad with feta and lime juice.
Interesting to note – according to French regulation, wines sourced from IGP's can only be labeled as "Domaine" and not "Chateau."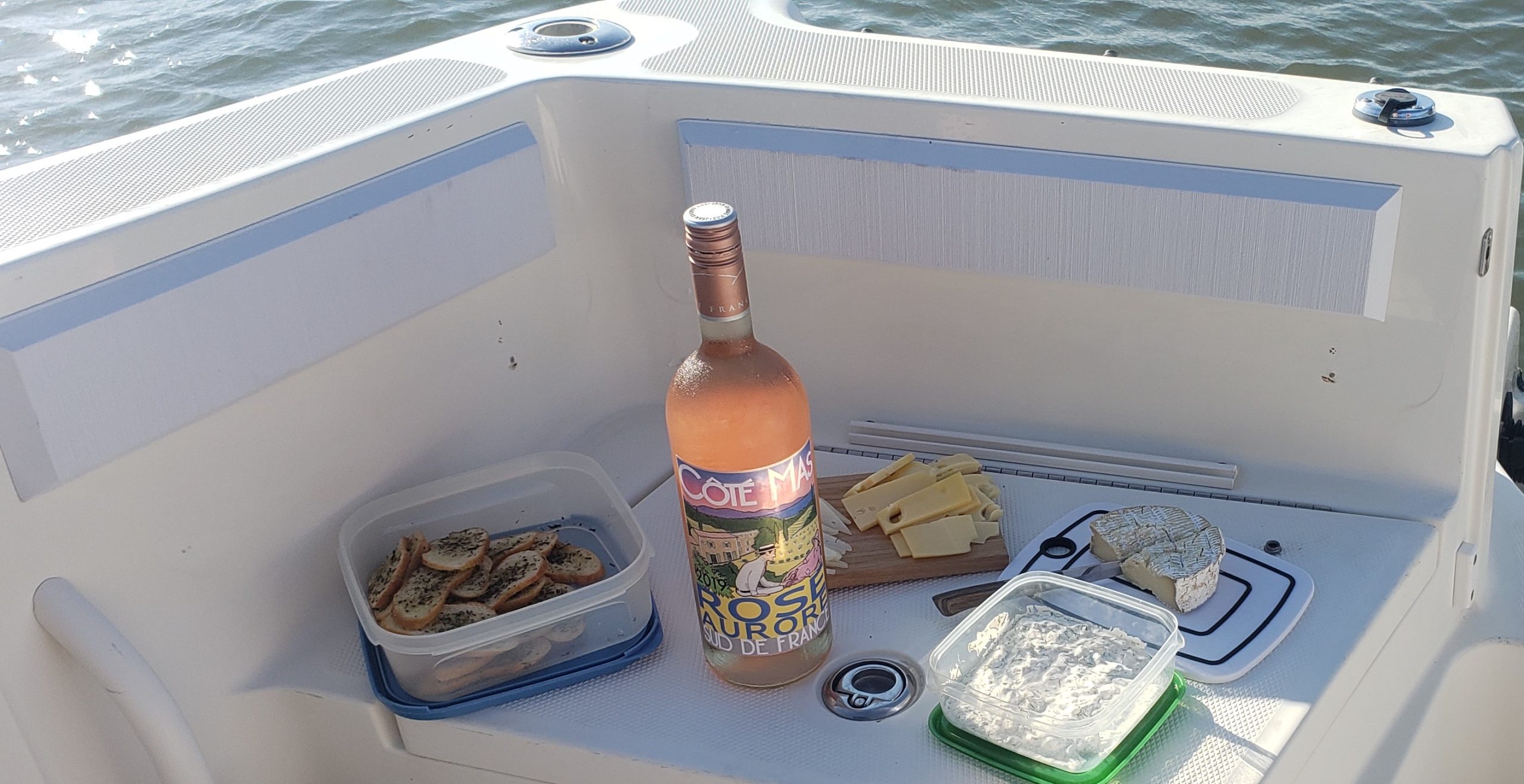 Cotè Mas Rosè Aurore 2019 – This wine is a blend of 50% Grenache, 30% Cinsault, and 20% Syrah planted in clay and limestone soil. The vines age in range from 7 to 35 years at an elevation of 60 – 150 meters above sea level. Only free-run juice is used and the wine is aged on its lees for 40 days in cement vats. Nice pink in color with some floral aromas and red fruit. The palate is smooth and complex with red fruit notes throughout. Perfect boating wine.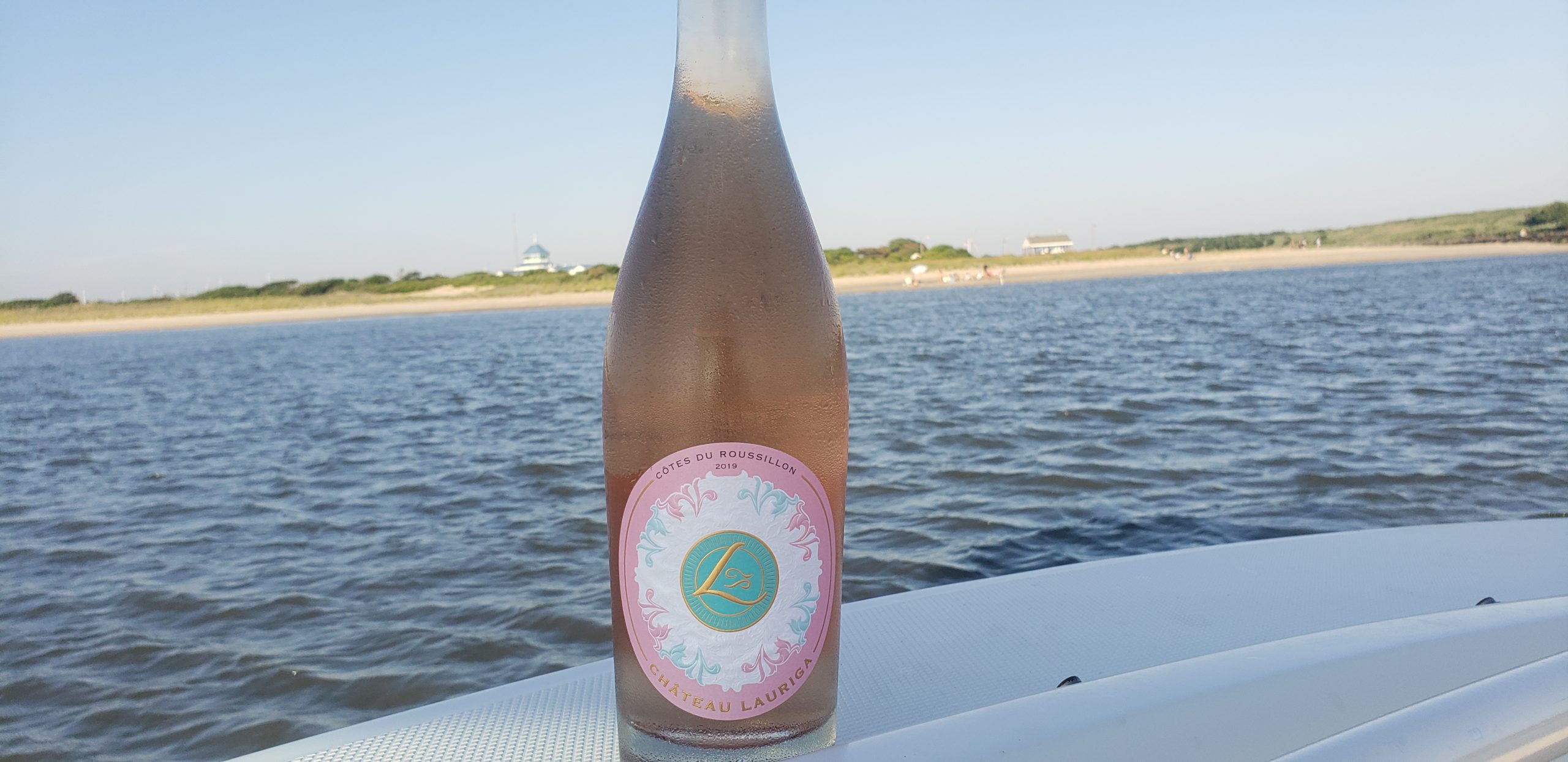 Chateau Lauriga Rose 2019 – A blend of 70% Syrah and 30% Grenache from the AOP Cotes du Roussillon. The vineyards are between 13 and 25 years old planted in clay and limestone with gravel at an elevation of 80 – 150 meters above sea level. Nice pale pink in color. Fruity and white floral notes escape from the glass. Hints of red fruit dance on your palate. Perfect boating wine. There is something about the label that is just soft, elegant and romantic.