It's no secret, I started out 2023 with the realization I'm turning 60 (I don't feel it) and life is going by fast. It is time to start living it!!
In this Turning 30 Twice Tour, I am discovering more of what New York wine country offers beyond the Hudson Valley, and I invite you all to join me in this exciting journey!
I decided to visit the two New York wine regions that I haven't visited in quite a while, Long Island and Finger Lakes Wine Country. I will say, since Covid, I really like the new wine-tasting experience. Yes, some wineries you still belly up to the tasting bar, but many have seated tasting. I found the seated tasting much more enjoyable. Reservations are usually required, so if you are planning a tour, I would suggest giving each winery a 2-hour window and take into consideration the travel time from point to point. The best days to go tasting are any days but Saturday and Sunday.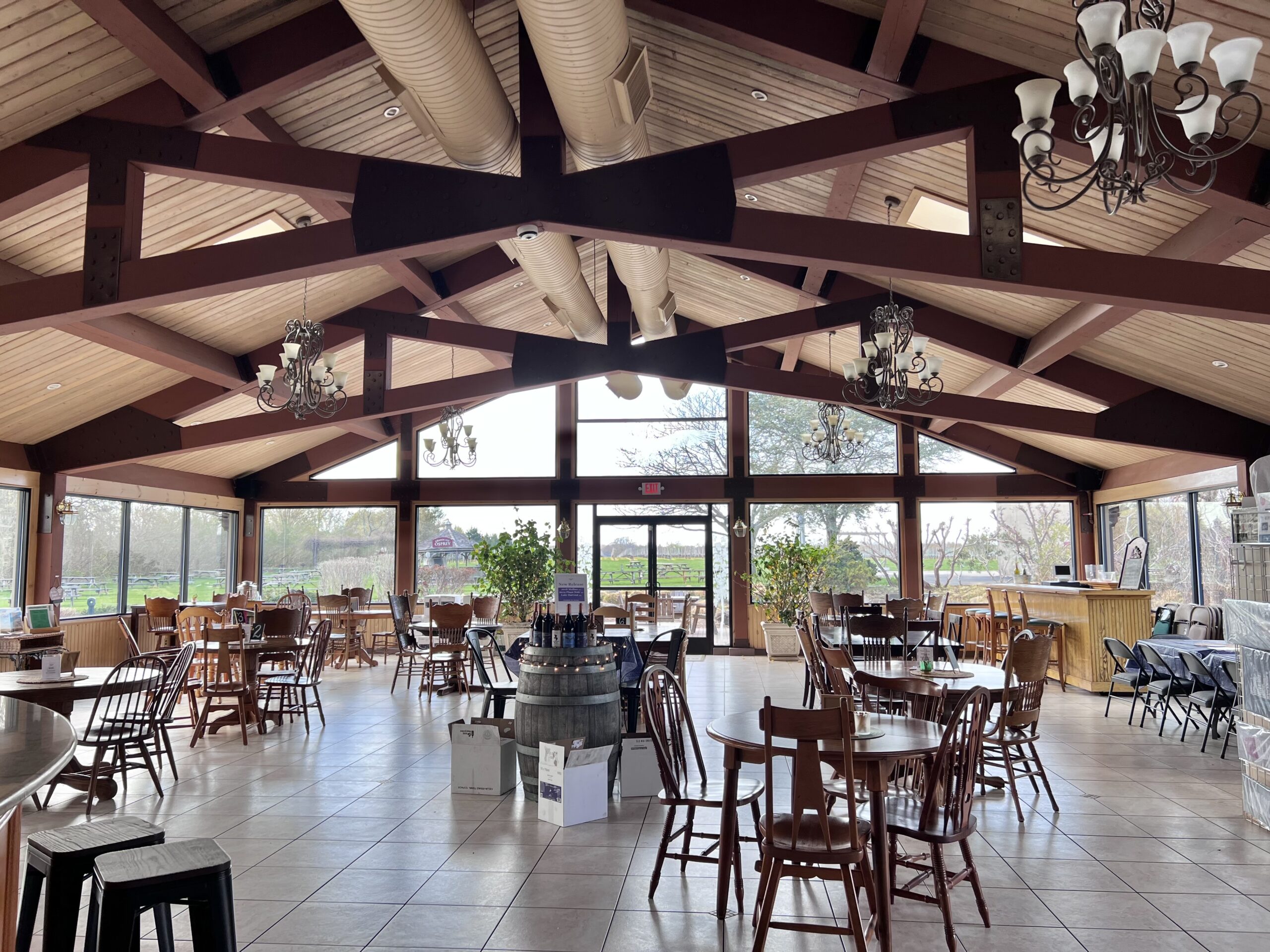 Long Island Wine Country
The first region in my "Turning 30 Twice Tour" was Long Island Wine Country. This was the perfect meeting place for me and my friend Sharon (also turning 60) as I drove up from New Jersey and she from Boston. Long Island Wine Country is a good 2 hours from Manhattan. As you drive east on the LIE, the scenery goes from, concrete, to congested to country. Wine Country. The region is home to over 57 wine producers dotting the North and South Forks.
Upon arrival, you'll find yourself in a maritime climate with sandy soils, allowing the region to cultivate a vast array of grapes focusing on Bordeaux varietals and blends. Here, Merlot, Cabernet Franc, and Cabernet Sauvignon grow well as do Sauvignon Blanc and Chardonnay.
I will go into more detail on the wineries I visited, but give you an idea on how to plan your tour; we met at 1pm at Lieb Cellars and had a nice tasting with a beautiful charcuterie board. Many of the wineries offer cheese plates and charcuterie boards. We then went to Bedell Cellars before heading to our hotel in Greenport.
Day 2 began with bubbles at Sparkling Point. Our next appointment wasn't until 2pm at Pindar Vineyards, so we stopped at Lenz for a quick tasting right next door. Pindar is the largest winery on Long Island and we had a wonderful tour with Pindar himself.
On our way out of town on Day 3 we stopped at Macari Vineyards. We were sitting there enjoying our tasting when Gabriella Macari approached us to see if we would like a tour of the vineyard. Of course we said yes! It was such a great time and the perfect ending to our 3 days in Long Island Wine Country.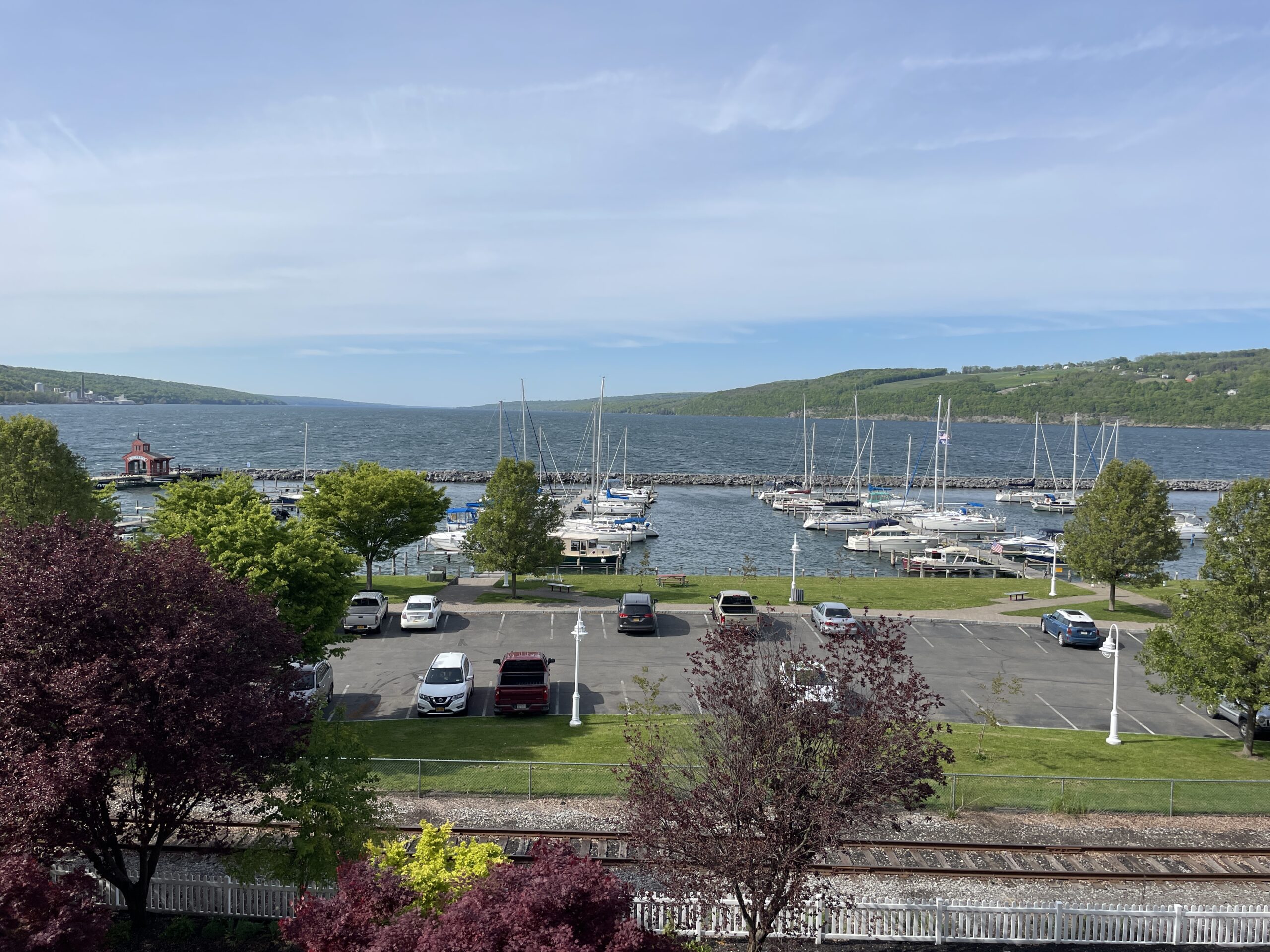 Finger Lakes Wine Country
After a wedding in Buffalo we wine tasted our way home in Finger Lakes Wine Country. Nestled in Upstate New York, the Finger Lakes region is the largest wine-producing area in New York State, known worldwide for its top-tier Rieslings.
This region boasts over 100 wineries, most spread along the shores of Seneca, Cayuga, and Keuka Lakes. The unique microclimate, influenced by the deep, cool lakes, provides an ideal environment for growing vinifera grapes, producing wines with a balance of ripeness and acidity.
We began with a stop at Ravines in Geneva and then went to Trestle Thirty-One, but it was closed :(. Then we headed down Seneca Lake to Anthony Road, Fox Run, Hermann Wiemer, a stop at Tabora Farms for lunch then ending the day at Lakewood Vineyards before heading to the Watkins Glen Harbor Hotel.
Day two began with a very nice tour and tasting at Red Newt. Then a stop at Boundry Breaks, Sixty Eight Cellars (on the way to Cayuga Lake) and ended the day at Sheldrake Point.
Long Island and Finger Lakes Wine Country offer unique expressions of New York State's wine-growing prowess. They serve as a compelling reminder that great wine can be found all throughout New York State!