Some of you may or may not know I own a restaurant in a Stone Harbor, NJ. It's a beach town and at the moment we are only open for takeout and delivery. I can't say takeout is robust so it has given Paul, Gus and I lots of time to chat in the kitchen. To pass the time, I've been bringing in a bottle of wine and asking their opinion and Chef what he would pair it with. I'm calling it the Kitchen Wine Series. Perhaps it will give you some ideas on what to pair with your wine.
The first in the series began on Open Local Wine night. I couldn't decide on what local I wanted to bring in, so I brought a NJ sparkling wine and NY – specifically Hudson Valley red wine.
Chef was just putting the Shrimp Crab Cakes and Tandoori Chicken Osso Buco on the menu and wanted our input. What perfect timing and pairing.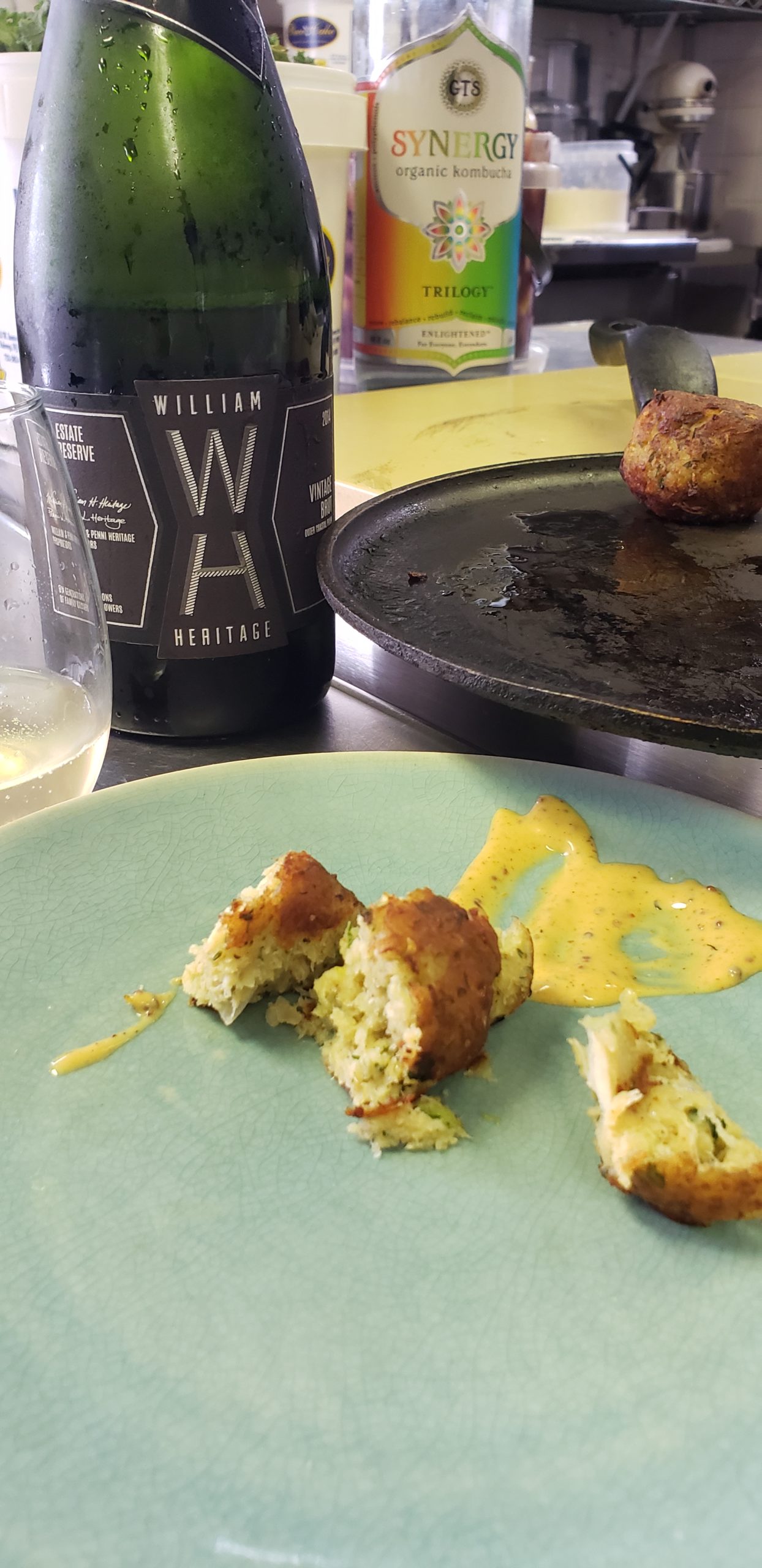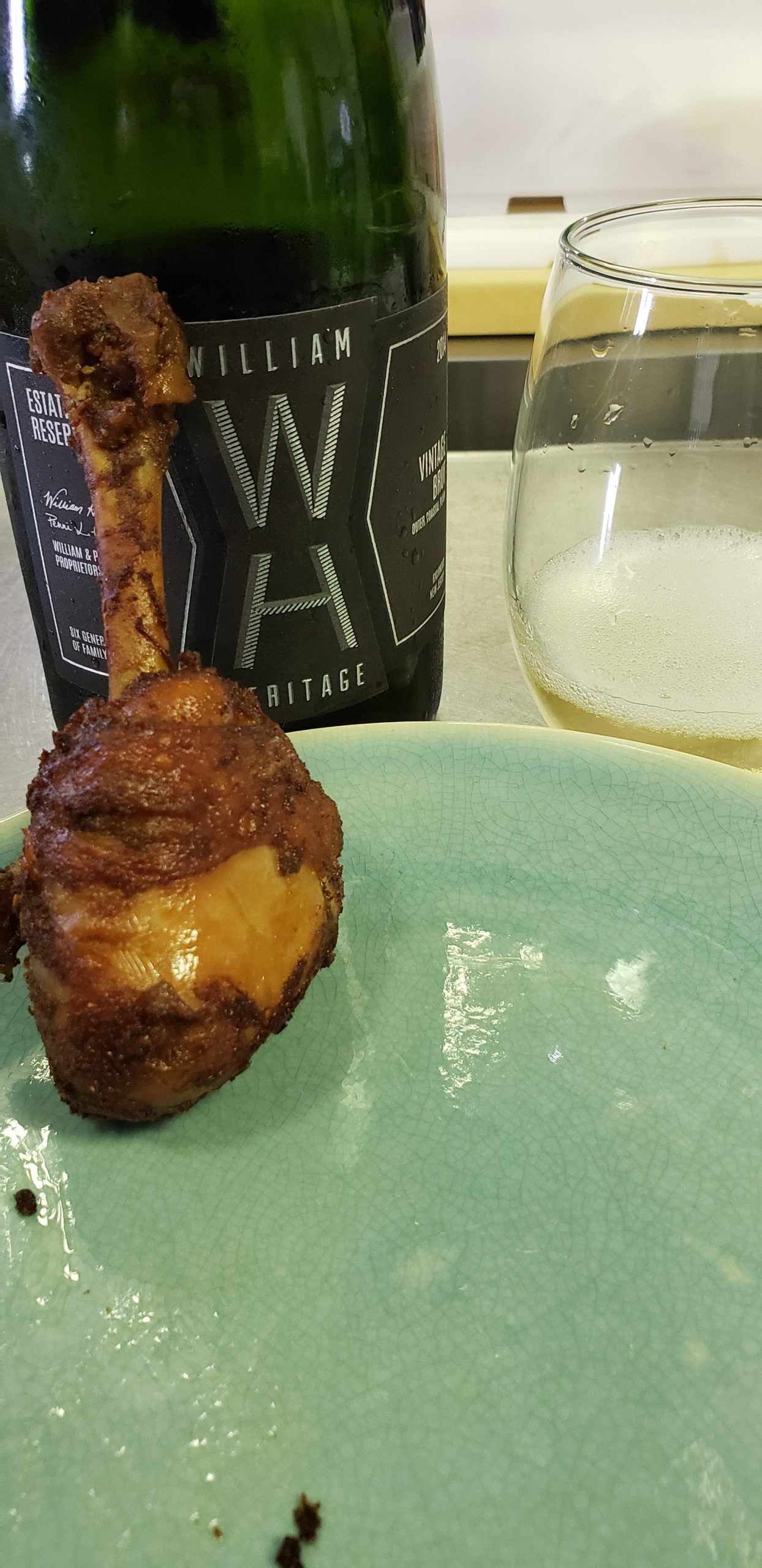 First bottle uncorked was the William Herigage Sparkling Wine. It's 71% Chardonnay and 29% Pinot Noir. It is a nice dry sparkling wine with citrus notes and a hint of breadiness. Paired with the shrimp crab cakes and oh my gosh. I wanted more of both! But all I got was more bubbles.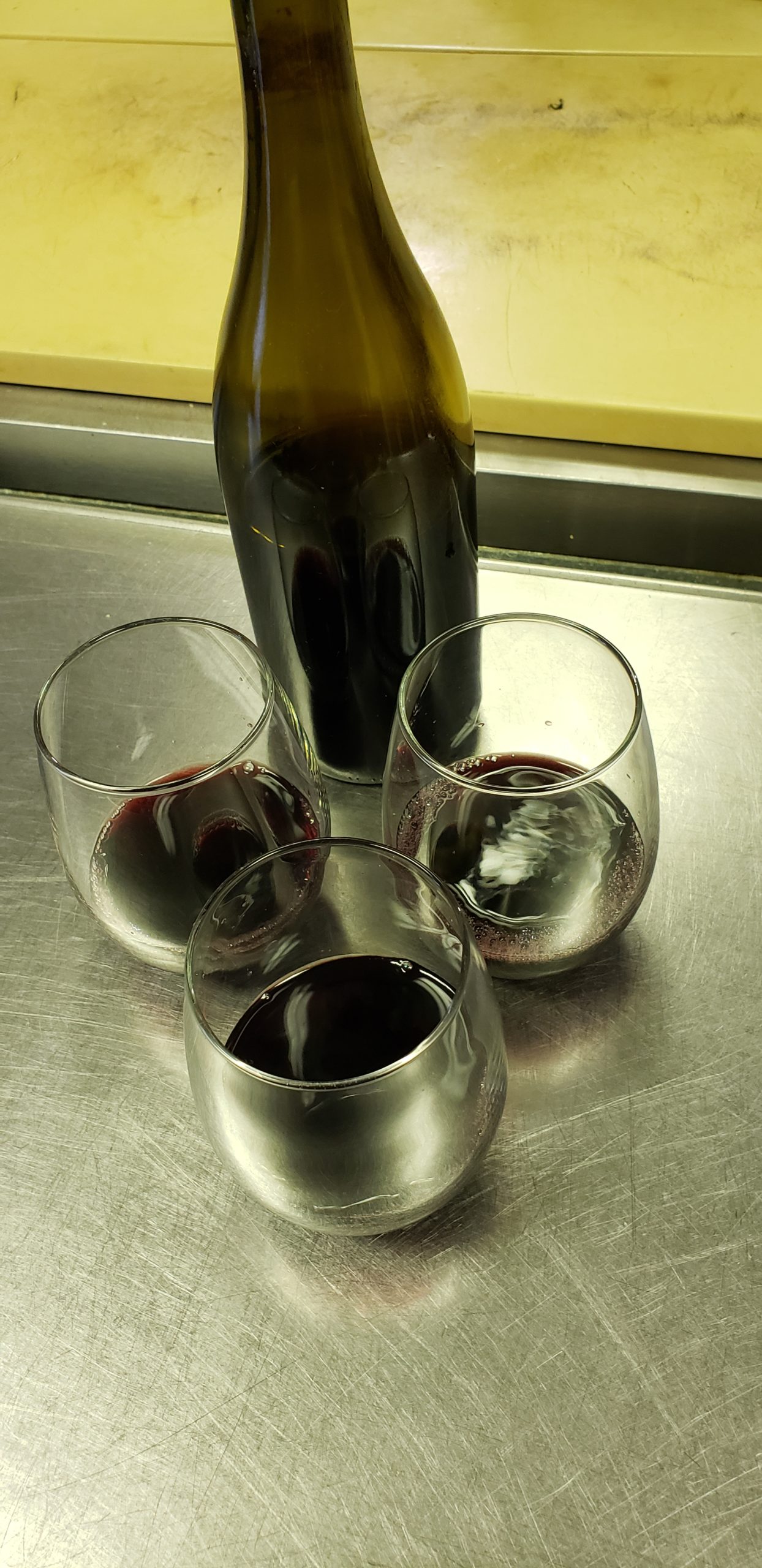 The unmarked bottle was given to me by Tiffany Robibero just after they bottled their first vintage of Haro a wine made in honor of Harry Robibero the patriarch of the family. It was special that we opened it as it was Robibero Winery's 10th anniversary and I was a part of their grand opening. It's a blend of 37% Petit Verdot, 35% Merlot and 28% Cabernet Franc. A big red wine for the head of the family! Nice dark cherries and black raspberries and black fruit with a hint of cassis and black spice. Happy Anniversary Robibero! I'd be lying if I told you it paired well with the chicken or the crab. We enjoyed it on it's own, one sip at a time.