Welcome to Winephabet Street Season 2  Episode 29- S is for Sancerre.  Winephabet Street is a monthly series where Lori Budd of Draceana Wines and I work our way through the alphabet exploring wine and wine regions one letter at a time. The show is live on the third Monday at 8pm and is free, but you must register to attend. Put it on your calendar, pour yourself a glass of wine and hang out with us.
Sancerre is a wine region located in the central Loire Valley. It looks over the river Loire. It's basically known Sauvignon Blanc, but Pinot Noir also grows there and they produce a Pinot Noir and a Sancerre Rose.
The Loire Valley is quite large and Sancerre is closer to Burgundy than it is the center of the valley. They were granted AOC status in 1936.
The soil of Sancerre is what brings the complexity and minerality to the Sauvignon Blanc. The freshness comes from the minerality not the acidity.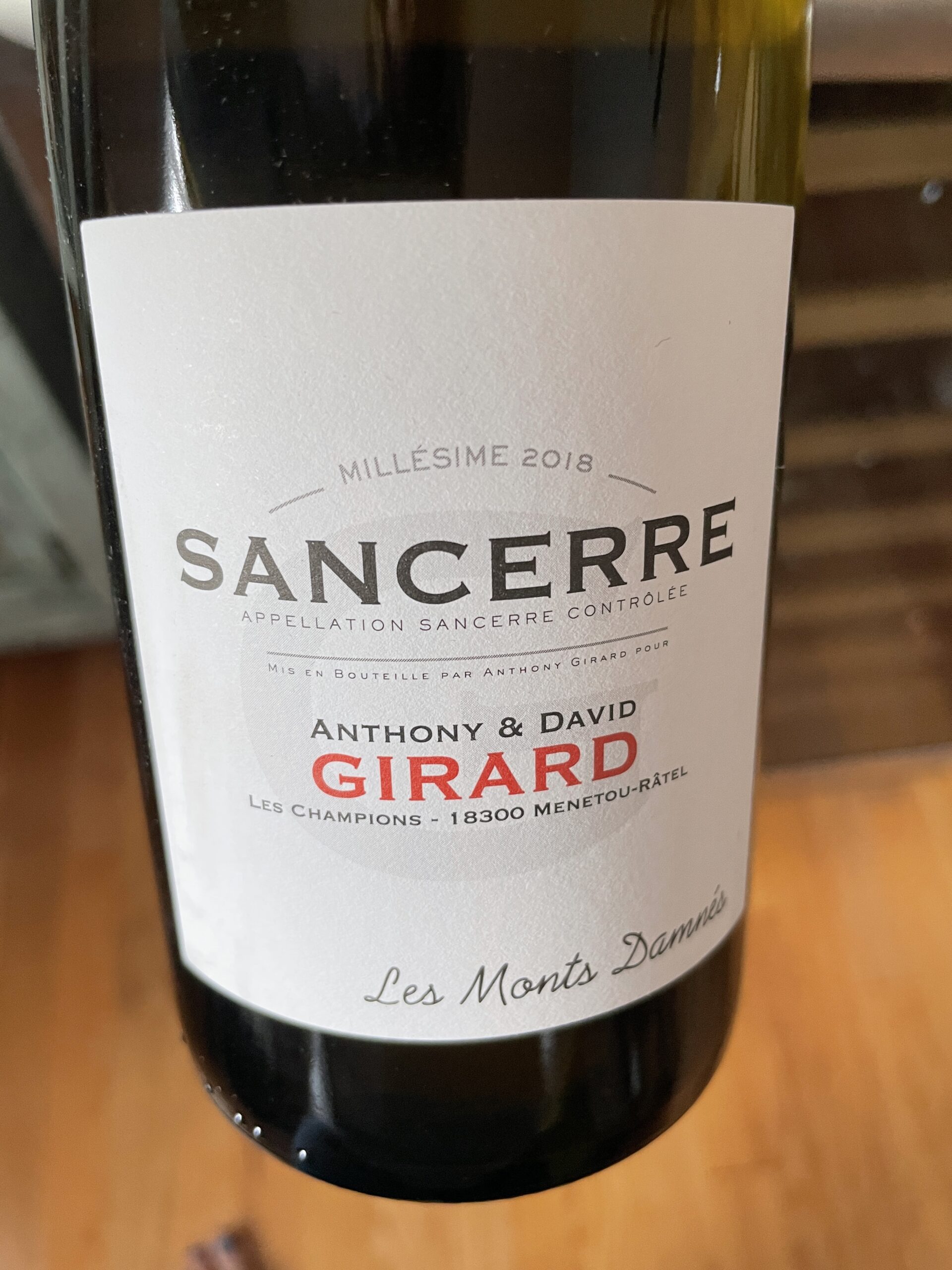 In my glass: Anthony & David Girard 2018 Sancerre Les Monts Damnes. What an elegant Sancerre it is. Remember Sancerre white wine is Sauvignon Blanc. These Sauvignon Blancs are sophisticated, put on the red stilettos and go out for the evening Sauvignon Blanc. A dinner party wine. Aromas of grapefruit, pear and tart green apple. The palate has a bit of an oily texture with notes of grapefruit, meyer lemon and honeysuckle.
Watch the webinar or listen to the podcast as Lori and I explore the region, the history, the wine and food pairings.
Watch the Webinar
Podcast: Play in new window | Download